Deadline: 01-Feb-23
Applications for the BioSense Accelerator Programme 2023 are currently open.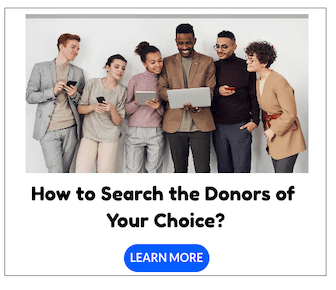 BioSense provides AgTech entrepreneurs and teams with an intensive personalised 8-week acceleration program. The teams will receive individually tailored support from selected international and local mentors. Together they work on customer development, fine-tuning value proposition, focusing on marketing channels and tools that will drive customers to your doors. Teams will also gain access to BioSense resources, niche expertise, network and community.
BioSense Institute, a Research and Development Institute for Information Technologies in Biosystems, focuses on multidisciplinary, game-changing and needs-driven research and disseminating it to a global ecosystem of forward-looking stakeholders. BioSense cross-fertilizes two most promising sectors in Serbia: ICT and agriculture.
The BioSense AgTech FoodTech Accelerator will select only 10 companies (startups) for business acceleration. This means a memorable, white glove experience. They focus all of the time, energy and network on you.
What they offer?
A 3-month, immersive program for your early-stage and growth-stage AgTech startup from Serbia, Bosnia and Herzegovina, or Montenegro, where you will gain exclusive access to in-house tech support, introductions to the right people, coaching by international and local mentors and trainers, and a chance to achieve market readiness with early traction/ proof of concept.
Acceleration & Innovation: Fast-track, grow and scale your AgTech FoodTech venture with bespoke training and access to mentors and industry experts
Tailored Support: Tools and tailored support to help businesses innovate, differentiate and compete successfully in the global market
Industry Specific: In-house tech support: demo farms, nanomaterials, low cost miniature sensors, eo imagery, robotics & big data
Thriving Community: Exposure, jam-packed agenda with facilitated workshops, and plenty of time for networking & relationship building
What happens during the programme?
Upskill yourself and excel in the Agrifood sector! BioSense Accelerator provides a 3-month-long immersive tailor-made training program for AgTech startups, where they gain exclusive access to in-house tech support, access to community and networking, coaching by international and local mentors and trainers, AgTech niche expertise, access to Biosense resources, support in access to funding, and a chance to achieve market readiness with early traction/proof of concept. Their syllabus covers all aspects of technology from beginning to end providing you with the foundation for success in the Agrifood sector.
Individual tailor-made support will be developed for each startup, focusing on (but not limited to) techniques and skills related to:

Customer Development, which plays a crucial role in the startup setup and an essential skill to obtain when entering today's hectic markets. The startups will be prepared for the next phase of the acceleration program by testing their initial hypothesis about their businesses/ideas and realizing the direction they want to take. The main outcome will be a clear problem-solution fit. The teams will discover who are the customers, what they want, what channels to use to reach them, how to get/keep/grow customers, strategic activities needed to deliver the product, internal resources needed, partners needed and costs. This will set the strong foundations for the startups at the very beginning of the program.
Value Proposition and MVP/Prototyping, the startups will develop their own models based on the support they receive in this module, which will set the route for their further development. This module will help the startups understand better what is the product or service they are providing. Through this process they will learn what value does the product or service provide and how is it different from their competitors. These benefits will help the business grow and succeed in the market.
Marketing and Sales, Ultimate outcome of the third model, as well as the full Biosense acceleration program, will be the proof of product/market fit for the attending startups. They will reach their first customers through different marketing channels and make their first sales. Hopefully this will lead some of them to achieving an early traction for their products/businesses.
What they look for?
They'll select a group of early-stage startups innovating across the entire agrifood supply chain. If this sounds like you, BioSense wants to help you take your startup to the next level.
You have…

An already formed founding team,
A clear business idea or concept, and a
Pitch-deck (10 pages/ slides max).

Your idea is…

A disruptive solution applicable in agriculture,
Improvement of existing solutions,
Or the digitalization of previously analogue solutions
Eligibility Criteria
This year BioSense Accelerator opens its doors for regional applicants. This means that startups from Serbia, Montenegro and Bosnia & Herzegovina are eligible for applications to 2023 program.
A formed startup team.
With a clear business idea which is either: a disruptive solution applicable in agriculture, improvement of existing solutions, or the digitalization of previously analogue solutions.
And a prepared pitch-deck (maximum 10 pages/slides)
For more information, visit BioSense Institute.