Deadline: 3-Jan-22
Applications are open for GROW Impact Accelerator Programme, a unique opportunity for startups operating in new frontiers of foodtech and agtech to supercharge their growth.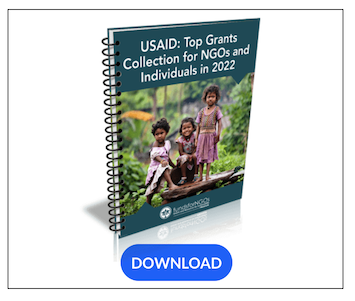 An intensive five-month accelerator delivered virtually (until international travel resumes) to help you:
Sharpen your growth strategy through bespoke coaching, mentor support and customer validation
Scale aggressively into new markets with customer acquisition, pilot project launches and resource matching
Successfully raise funding to fuel your growth and deliver impact where most needed in the world
Areas of Interest
Biotech and digitalization to advance sustainable agriculture;
Circular economies (eg, sustainable materials and closed-loop production systems);
Climate-smart agriculture and aquaculture (technologies for carbon emissions reduction, regenerative agriculture, water use);
Alternative proteins, innovative foods, and novel ingredients;
Food waste valorization and mitigation;
Supply chain rationalization;
Technologies to support smallholder farmers (eg, robotics, decision support, chemical reduction, financial inclusion).
What you will get?
Financial Support

USD$100K investment by the AgFunder GROW Impact Fund through a SAFE, to be converted at your next financing round
An additional USD$100K worth of services & support, including AWS & Twilio credits, and packages with Klaviyo, Stripe, Zoom, and more.

Product Testing & Development

Access to growth partners for product testing, development and scaling. (e.g. test lab facilities, kitchens, on-field testing, research, tech and infrastructure, suppliers, manufacture and co-packing, marketing and customer insights)

Customer Validation

Matching with some of the world's biggest agrifood MNCs to help with customer validation and feedback, deploying pilots projects, and securing new sales contracts

Investment Network

Curated introductions to AgFunder's investment network of private and institutional investors from across the globe to help you raise your next funding round

Coaching & Mentorship

Their experienced team of coaches & mentors offer startups a unique opportunity to learn from industry experts

Co-Working Space

Physical workspace in Singapore (or virtual office address, if overseas) through the duration of the programme.
Funding Information
Companies receive USD$200K worth of cash and in-kind investment, including a bespoke accelerator programme that refines your business model for aggressive growth and plugs you into the AgFunder agrifoodtech ecosystem for expansion internationally.
Eligibility Criteria
As part of the GROW Impact Accelerator you will join a prestigious network of experts and investors to take your business to the next level of growth. Participation is designed to open new markets for international startups looking to expand into Asia, and for regional startups to launch on the global stage.
For more information, visit https://www.gogrow.co/the-grow-accelerator