Deadline: 2-Dec-20
The Sangam's Emerging India Acceleration Program 3.0 is designed to promote institutional cooperative structures and rural agriculture SMEs to improve investments in value-addition assets closer to the farm-gate.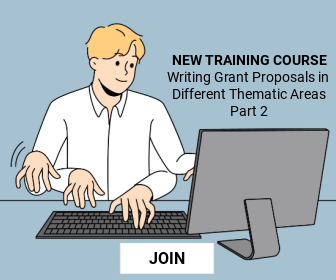 The program targets SMEs that leverage indigenous produce and natural resources to meet local demand or export high-value agricultural produce with Geographical Indications (GI) to global and regional markets. The program believes these SMEs can provide livelihood opportunities for local communities and drive local wealth creation while aiding sustainable energy technology adoption and climate change resilience at scale.
Climate Change affects livelihoods, food security, energy consumption, health, and economic activities (to name a few facets), but people who predominantly rely on local natural resources for their livelihood are the ones who are the worst affected.
To ensure long-term sustainability and replication beyond efforts, the program is looking for 3 interventions with each of the enterprises work with:
Building the management capabilities and market linkages of the enterprise;
Providing the right amount of capital with the right terms;
Bringing together and strengthening the supporting eco-system of local advisors, financial institutions, and government agencies.
Focus Areas
Climate – Smart Land – use:

Climate-resilient conservation agriculture & agro-forestry;
Improve soil carbon & soil microbiome while minimizing soil erosion;

Resource Productivity:

Farm – positive agricultural supply chains, residue & waste management;
Scientific & business model interventions to improve yield and reduce on-farm losses;

Competent SMEs:

Preserving local cultures, resources while providing linkage to markets;
Farm-mechanization & processing for local wealth creation & preservation of nutrients.
Program Benefits
Infield support (To the extent possible due to COVID-19);
Financial support of up to INR 10 lakhs per organization;
Assistance to set up a governance structure, build management capabilities and formulate a business plan;
Assistance to improve Operational efficiency and provide market linkage opportunities;
Connects with local eco-system partners and advisors from Govt, financial and development institutions;
Access to long term assets and working capital investments (debt or equity) through Sangam and partner organizations.
Eligibility Criteria
Should be a registered Farmer Producer Organizations/ Self-Help Groups;
Should be a registered for-profit start-up or SME working with farmer-owned producer organization such as an FPC / SHG/ FPO;
Should be an Indian Entity;
Should be working with local/indigenous produce of the region they cater to;
Should have already implemented or looking to implement regenerative agricultural practices;
Should have a working prototype/ service model with users on the ground.
For more information, visit https://www.aic-sangam.org/eiap-3-0