Deadline: 31-Jan-23
Sustainability Open Innovation Challenge 2022 launched by Enterprise Singapore, aims to bring together industry partners and creative innovators to co-develop sustainable solutions in key areas such as sustainable materials, packaging, zero-waste and many more.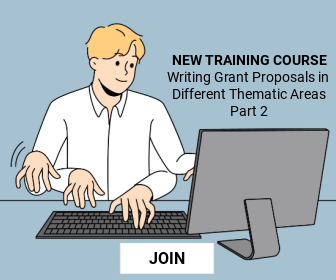 Help build a greener future for the planet with the Sustainability Open Innovation Challenge 2021! Enterprise Singapore (ESG) is collaborating with key industry partners to launch the third edition of the challenge with challenge statements in key sustainability areas such as sustainable materials, waste management, and many more.
Categories
Zero-waste
Sustainable Food Source
Sustainable Materials
Sustainable Packaging
Renewable Energy
Green Buildings.
Eligibility Criteria
This challenge is open to all Startups, SMEs, Institutes of Higher Learning (IHLs) and Research Institutes (RIs) across the world. IHLs and RIs may participate either through registering a spin-off or submitting a joint proposal with a startup/SME (with the startup/SME as the lead applicant). For more details, you may refer to Clause 3 to 6 of the Rules of the challenge.
For all challenge statements under the Sustainability Open Innovation Challenge 2022, the Organiser may support local SMEs* with the Enterprise Development Grant ("EDG") (for eligible enterprises). Awarded participants are required to submit a proposal for the grant through the Business Grant Portal ("BGP"). More information on documents required for submission can be found in the application form in BGP. The submissions will  be reviewed by the Organiser to determine the eligibility for funding under the EDG.
The definition of local SMEs, for the purposes of the EDG, shall
Be a company that has a group annual sales turnover of not more than S$100 million; OR
Have group employment size of not more than 200 employees; AND
At least 30% local shareholding (i.e. 30% local equity held directly or indirectly by Singapore Citizen(s) and/or Singapore Permanent Resident(s), determined by the ultimate individual ownership)
Awarded innovators may receive a POC development grant from Enterprise Singapore for selected challenge statements as indicated under the respective challenge briefs. Eligibility for the grant, actual quantum, early stage POC milestones tied to the grant and payment tranche(s) will be assessed by Enterprise Singapore, in consultation with the challenge owner and the awarded innovator.
Eligibility criteria and conditions apply.

The POC Development grants will be awarded to startups/SMEs incorporated in Singapore for projects with overseas pilot deployment potential. Foreign startups/SMEs may be considered if developmental activities are based in Singapore and only if a Singapore office is incorporated. For applications by a consortium or group of companies, the grant will be awarded to the lead applicant.
Judging Criteria
All submissions will be assessed based on the following criteria:

Technical Feasibility of solution and novelty (40%)
Business feasibility of solution (30%)
Capacity and Expertise to execute projects (20%)
Clarity and Comprehensiveness of proposal and test plans (10%)
For more information, visit https://sustainability.innovation-challenge.sg/en/challenges/edition-2022/pages/timeline-and-guidelines?lang=en