Deadline: 10-Oct-21
The Food and Agriculture Organization (FAO) is pleased to launch The Global AgriInno Challenge 2021: Connecting Youth-Led Innovation to the Agri-food Sector that aims to harness innovation, entrepreneurship and digital technologies to address challenges related to the transformation from rural villages into 'Digital Villages'that contribute to the Four Betters: better production, better nutrition, a better environment and a better life, while leaving no one behind.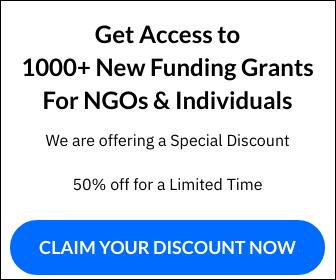 Focus Areas
FAO's Strategic Framework seeks to support the 2030 Agenda through the transformation to MORE efficient, inclusive, resilient, and sustainable agri-food systems for better production, better nutrition, a better environment, and a better life, leaving no one behind.
Better production: ensure sustainable consumption and production patterns, through efficient and inclusive food and agriculture supply chains at local, regional, and global levels, ensuring resilient and sustainable agri-food systems in a changing climate and environment.
Better nutrition: end hunger, achieve food security, and improved nutrition in all its forms, including promoting nutritious food and increasing access to healthy diets.
Better environment: protect, restore, and promote sustainable use of terrestrial and marine ecosystems and combat climate change (reduce, reuse, recycle, residual management) through more efficient, inclusive, resilient and sustainable agri-food systems.
Better life: promote inclusive economic growth by reducing inequalities (urban/rural areas, rich/poor countries, men/women).
Purpose
Aimed at identifying, accelerating and scaling-up youth-led innovative business models and innovation solutions to address challenges of the transformation of rural villages into Digital Villages for the Four Betters, FAO has organized the Global AgriInno Challenge 2021 in partnership with Zhejiang University, the Foreign Economic Cooperation Center of the Ministry of Agriculture and Rural Affairs of
China
, and with support from Pinduoduo. The challenge will implement the following actions:
transforming rural villages into digital villages through innovative solutions under the framework of the Four Betters (better production, better nutrition, a better environment, and a better life);
sharing the latest information, knowledge, and best practices in rural digital transformation innovations, digital technologies, and business models;
building an enabling environment through Public-Private Partnerships and co-creation opportunities with diverse participants, practitioners, and experts;
engaging and empowering young agripreneurs and innovators to tackle development challenges through FAO and partners' global networks with continuous support during and after the innovation challenge;
Benefits for participants 
The teams selected to attend the Hacking For Good and Pitch Event in China will benefit from:
2-day professional development around your team's solution through an approach of co-creation with other young agripreneurs/innovators and experienced experts worldwide. All related expenses for attending the Hacking For Good and pitch events in China will be covered, including:

travel expenses: round-trip flight and/or train; local transportation fee (taxi/bus/subway);
accommodation and meals;
visa application fees as applicable for international participants.

The access to open data sets from FAO and other partners, such as the FAO Hand-in-Hand Geospatial Platform, FAO Digital Services Portfolio, Data Lab for Statistical Innovation, and the Earthmap, a Google Earth Engine based tool, etc.
Advice from experienced experts from the UN, international organizations, the private sector and academia, and the chance to have a dialogue with high-level representatives from leading companies and organizations.
The chance to meet top angel investors from venture capital funds and business leaders in the agri-food sector who may invest in your solutions.
The chance to build your global network in digital agriculture with a multitude of stakeholders.
The top winning teams will receive seed funding.
The top winning teams will have the opportunity to join the Digital Agriculture Bootcamp (training, travel and accommodation covered).
Become an alumnus for Global AgriInno Challenge.
Eligibility Criteria
The Global AgriInno Challenge 2021 is open to:
FAO staff practicing or exploring innovation, digital agriculture, digital solutions, and rural transformation;
all youth with digital innovations or ideas for agri-food sector.
For more information, visit http://www.fao.org/e-agriculture/global-agriinno-challenge-2021-connecting-youth-led-innovation-agri-food-sector