Deadline: 31-Jan-21
Apply to the WFP Innovation Accelerator to receive up to US $100,000 in equity-free funding, mentorship from industry experts, and access to the world's largest humanitarian organization.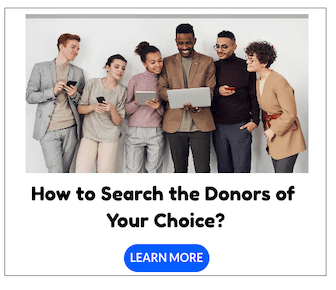 The WFP Innovation Accelerator sources support and scales high-potential solutions to end hunger worldwide. They provide WFP staff, entrepreneurs, start-ups, companies and non-governmental organizations with access to funding, mentorship, hands-on support and WFP operations.
Benefits
Funding: Apply to receive up to $100,000 in equity-free funding, with further funding dependent upon progress and measurable achievement of key targets.
Access to WFP Operations: Successful teams will work with WFP units on the ground to further develop and refine their solutions.
Hands-On Support: You'll have the chance to work with technical and industry mentors who will provide guidance and accelerate your progress.
Networking: Teams will be able to tap into and leverage a strong network of public, private, and government partners to accelerate implementation.
How It Works
Apply for an Innovation Bootcamp;
Take the stage at an exclusive pitch event;
Sprint from idea to impact;
Zero in on what works, pre-scale;
Scale-up for global impact;
Graduate within and beyond WFP.
Eligibility Criteria
If you are a start-up:

Your start-up must be incorporated at the time of application. It can be for-profit or not-for-profit.
Your innovation must at least be at the Minimum Viable Product (MVP) stage. Proof-of-concept and initial traction is preferred.
Your solution should be financially viable.
Your proposal must show how working with WFP will serve your long-term strategy.

If you are a WFP employee:

Your team must have evidence of Country Office support and management buy-in.
You are encouraged to apply, regardless of your contract type or function.
They accept project applications from WFP employees who are collaborating with NGOs, government, or private sectors.
How They Select Innovations?
Applications submitted to the WFP Innovation Accelerator are assessed according to a standard set of criteria and are reviewed by both WFP and external experts.
Please note that they prioritize projects that are designed alongside their core users—vulnerable communities—and that show initial traction and market validation to ensure impact and maximize cost-effectiveness. They are looking for innovations that meet the following expectations:

Impact for the people they serve and potential to reach Zero Hunger.
Feasibility, including the time to deliver impact, technology maturity, and user traction.
Level of innovation.
Financial sustainability with a clear business case that does not rely on WFP funding.
Team strength, experience, and commitment.
For more information, visit https://innovation.wfp.org/apply