Deadline: 01-Sep-2020
The Japan Foundation, Budapest (JFBP) has launched a call for applications for the Local Project Support Program – Arts and Culture 2020/2021.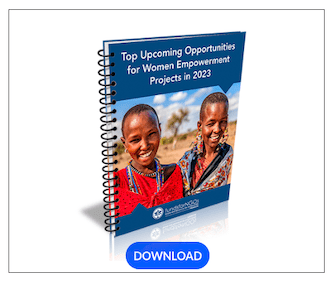 This program is designed to provide partial assistance for implementing projects related to Japanese culture and arts, with the aim of enhancing cultural exchange between Japan and Hungary and other Central and Eastern Eurpean countries.
As the Japan Foundation, Budapest (JFBP) oversees grant programs of the Japan Foundation in countries of Central and Eastern Europe, namely Bosnia and Herzegovina, Bulgaria, Croatia, Czech Republic, Hungary, Kosovo, Montenegro, North Macedonia, Poland, Romania, Serbia, Slovakia, and Slovenia, interested entities that are active in these countries are eligible to apply. The Japan Foundation maintains an office in Budapest only. Therefore, entities that are based outside of Hungary should contact JFBP and inquire directly.
Funding Information
Only a select number of grants will be made in JFY 2020.
Grant sizes vary according to project, with an upper limit of approx. 1000 Euros per grant, in principle.
In principle, the grant amount applied for can not exceed the half of the total budget.
Eligibility Criteria
Non profit-making projects/events that help to promote the international cultural exchange between Japan and the applicant country.
Institutions which have enough capability for execute the grant project according to the plan.
The applying projects should be in the arts (e.g. exhibition, performing arts, film screenings, music, dance, and literature), as long as the content is wholly or for the most part related to Japan.
NEW: Projects implemented online are eligible!
Religious and political activities are not eligible.
Solo show, solo performance or recital may be given lower priority.
Eligible Projects
Projects should commence on or after April 1, 2020 and be completed by March 20, 2021 in consideration of the end of the Japanese fiscal year 2020, which is March 31, 2021.
Projects should be of a non-profit nature that will enhance international cultural exchange with Japan.
Projects that seek support should be arts and culture oriented, e.g. exhibitions, performing arts, music, dance, and literature, or other activities introducing Japanese culture. It should be wholly or for the most part, related to Japan. Lectures and demonstrations are also eligible.
JFBP considers the prevention of the spread of the coronavirus (COVID-19) of utmost importance, therefore the applying projects must comply with the safety regulations of the host country. Accordingly, it is required that applicants indicate the epidemiological regulations of their country, as well as the planned preventive measures for the duration of the project in the Application Form.
Projects implemented online are eligible
From 2018 film screenings fall under the grant program Local Project Support Program
Film Showing, which has different guidelines and application form.
The following projects are not eligible
Religious and political activities
Profit-making activities
Projects that take place in Japan
Selection Criteria
Screening will be made in line with the following policy
Demonstration of a strong need of a grant from JFBP.
Contents of the project: past achievements, artistic quality, pioneering approach, future potential, sustainability and development of plan, feasibility and spillover effect, etc.
System for project implementation: Status of preparations, cost-benefit of a performance or exhibition, etc.
Co-funding preparedness: Willingness to put forth the applicants' own funds as well as funds from other sources in order to implement the project are appreciated and should be included in the project design.
The following projects will be given lower priority
Projects from applicants who have received grants from JF Head Office or JFBP in the same fiscal year. (The applicant cannot select more than one grant program administered by the JF Head office for the same project.)
Projects whose effects are restricted to and can be shared only as exchanges between specific groups/individuals.
Projects with an extremely low number of participation and attendance.
Solo performances, solo exhibits, and solo recitals may be given lower priority
For more information, visit https://japanalapitvany.hu/en/local-project-support-program-arts-and-culture-20202021