Deadline: 06-Feb-23
The L'Oréal Green Sciences Incubator is looking for game-changing solutions to onboard on their innovation journey.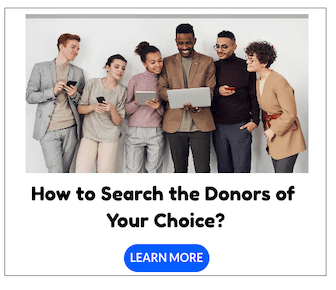 Through this call, L'Oréal GSI will offer a unique opportunity for selected startups to collaborate with L'Oréal and reveal their potential.
Benefits
Selected startups will have one of these opportunities:
Full-time incubation at Genopole Biocluster, located near Paris.
Mentorship by L'Oréal Green SciencesIncubator team experts.
Customized collaboration project with L'Oréal.
Key Expertises
The Green Sciences Incubator is Focusing on 4 Key Expertises:
Sustainable Cultivation

Cultural practices and technologies that aim to manage water resources, respect biodiversity and soil quality, limit land occupancy footprint and carbon emissions while providing macroscopic organisms  plant, mushroom & algae) for innovation and fulfilling sustainable sourcing commitments.

Biotechnology

Culturing microorganisms (bacteria, yeast, microalgae, fungi) or plant cell culture in bioreactors or controlled environments.

Green Extraction

Eco-respectful technology leading to a final ingredient without any (bio)chemical transformation of natural resources from plant, algae, mushrooms, μorganisms, cells or abundant minerals.

Green Chemistry

Design of chemical products and processes that reduce or eliminate the use/generation of hazardous substances.
L'Oréal Are Looking For Innovative Solutions Working On These Key Topics
Key Raw Materials challenges: green and non-ecotoxic alternatives for cationic polymers / silicones, thickeners, solvents, UV filters, dyes ; sustainable and biodegradable polymers, proteins as functional materials.
Key cosmetic functions for skin and hair benefits: washing, caring, coloring and color control, repairing, optical effects, sensoriality, long lasting, water-resistance, shape control, skin protection and correction, adhesion, shine, resurfacing, waterless hygiene.
Innovative techniques: Synbio, microbial/enzymatic fermentations, cell culture, water/enzyme/microwave extraction, artificial photosynthesis, surfactant-free processes, water management, circularity.
Eligibility Criteria
This opportunity is for you:
If you are currently operating in another sector than cosmetics.

L'Oréal can provide support in transposing your innovative technologies and solutions to join the cosmetics industry.

If you are operating in the cosmetics industry.

L'Oréal can help you accelerate your solutions & boost your potential.
For more information, visit Green Sciences Incubator.