Deadline: 21 October 2019
Are you a young woman working or involved in the African energy ecosystem? Do you want to improve your career and take off? Are you ready to develop your leadership skills, strengthen your professional networks, capture new opportunities and demonstrate your desire to take on a greater role as a leader in this field? If yes, then apply for the Power Africa program of the Regional Leadership Center YALI Dakar to receive vocational training targeting young women leaders in the energy sector.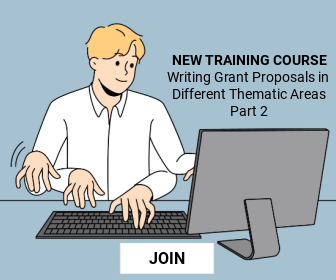 Power Africa is a US Government initiative led by USAID that aims to double access to electricity in sub-Saharan Africa by 2030. This year, Power Africa joins the Regional YALI Leadership Center Dakar in the framework of the professional training program for a new generation of women leaders in the energy sector.
The training will focus on core leadership skills as well as entrepreneurship and public management in the energy sector.
Benefits
There is no fee for submitting their application;
There is no registration fee for training once applicants are selected;
If applicants are selected, the YALI DAKAR Regional Leadership Center will take care of their plane ticket, accommodation and catering.
Eligibility Criteria
CANDIDATES MUST RESPOND TO THE FOLLOWING CRITERIA:

be a woman aged 18 to 35 on the dates scheduled for the session;
to be able to express themselves in French;
have experience in the energy sector;
work in the energy sector in Africa or carry a project in the field;
demonstrate a commitment to making a positive impact on their community, their country and the African continent;
Have the capacity to fully and seriously commit to a residential training program in Dakar (Senegal) for four (4) weeks;
Resident and national of one of the following 25 African countries: Benin, Burkina Faso, Burundi, Cameroon, Cape Verde, Central Africa, Comoros, Cote d'ivoire, Djibouti, Gabon, republic of guinea, Guinea Bissau, Equatorial Guinea , Mauritius, Madagascar, Mali, Mauritania, Niger, Democratic Republic of Congo, republic of Congo, Sao Tome and Principe, Senegal, Seychelles, Chad and Togo;
have a passport with a minimum validity of 6 months (compared to the training period) if applicants are a national of one of the 16 following countries: BURUNDI, CAMEROON, CAPE VERDE, CENTRAL AFRICA, COMOROS, DJIBOUTI, GABON, EQUATORIAL GUINEA , MAURITIUS, MADAGASCAR, NIGER, DEMOCRATIC REPUBLIC OF CONGO, REPUBLIC OF CONGO, SAO TOME AND PRINCIPE, SEYCHELLES AND CHAD.
have a passport or a piece of ID readable with a validity of 6 months minimum (compared to the training period) if applicants are a national of one of the following 9 countries: BENIN, BURKINA FASO, COTE D'IVOIRE, REPUBLIC GUINEA, GUINEA BISSAU, MALI, MAURITANIA, SENEGAL and TOGO

Eligible and encouraged to participate are young women from rural areas who are disabled, economically disadvantaged or from other minorities.
How to Apply
Applications must be submitted via given website.
For more information, please visit http://www.yaliafriquedelouest.org/faq/powerafrica.php