Deadline: 8 September 2017
Peace Revolution is seeking applications for its Third Pacific Self-Discovery Camp with an aim to promote individuals in the evolvement towards awareness and responsible handling of their personal, situational power.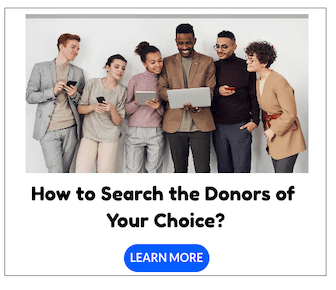 The 3rd Pacific Self-Discovery Camp will bring together a group of young people from the Pacific countries of the Micronesia Region who are interested in learning and exploring self-development as a primary means to discovering their own true self, and making this world a better place to live in. The Camp will incorporate workshops and lectures including:
Youth empowerment
Work-Life Balance
Conflict Prevention & Resolution
Peace Promotion
Relationships
Stress Management
Mindfulness
Objectives
Bring together young leaders and activists from the countries of the Micronesia Region, provide a forum for networking and exchange of experiences by fostering mutual understanding, dialogue and cooperation throughout.
To promote tools of nonviolent communication and peace building that can be applied to all cultures, religions and professions.
To develop and strengthen an active network of young peacebuilders that aims to boost creativity in peaceful development and activism in the region
Support personal and professional development of participants.
Provide the participants with the tools to inner peace and leadership skills through mindfulness, self-discipline, and compassion that helps strengthen their activism and place them in meaningful work.
To explore meditation as a practice which can develop tools to deal with challenges within peace-building,youth work, and throughout life in general.
To explore the idea that self-development is a core foundation of broader human development, and its resulting world benefit.
Benefits
The Camp in Federated States of Micronesia includes
Full or partial sponsoring of airfare from your home country to FSM
Free accommodation
Free catering
Eligibility Criteria
Candidates must be residents and nationalities from these countries or islands: Federated States of Micronesia, Guam, Marshall Islands, Nauru, New Caledonia, Northern Mariana Islands, Palau and Wake Island.
Candidates must be between 18-32 years of age.
Complete at least 14 days of the online self-development program by 29th September 2017.
We suggest that if you have a limited internet connection, please download the meditation guide here and upload your answers when reaching internet: Episode 1-5, Episode 1: Day 1-3, Episode 1: Day 4-5, Episode 1: Day 6-8, Episode 1: Day 9-12, Episode 1: Day 13-15. Downloading the audio first makes it easier for you to complete your session without internet lag interruptions.
Good proficiency in written and spoken English language.
Should be optimistic, open-minded, show leadership potential, and have a genuine interest in peace, dialogue, and personal and collective development.
How to Apply
Interested applicant must apply online via given website.
Eligible Countries: Federated States of Micronesia, Guam, Marshall Islands, Nauru, New Caledonia, Northern Mariana Islands, Palau and Wake Island.
For more information, please visit Third Pacific Self-Discovery Camp.