Deadline: 30 June 2016
HiiL Justice Accelerator, together with the Ford Foundation is currently inviting applications for its SME Empowerment Challenge with an aim to promote justice solutions that empower Small and Medium Enterprises (SMEs) across Africa.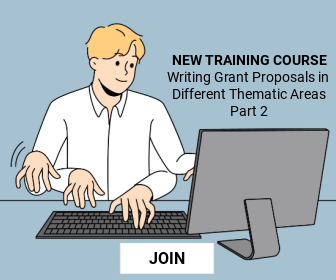 The challenge process includes short listing, online campaigning, wildcard-selection, and crowd funding and pitching in front of an international audience.
Funding Information
The winner will receive acceleration support and an investment of up to 80.000EUR in total.
Priorities
Solutions that provide equality of opportunities for entrepreneurs to start a business
Services that secure better and affordable intellectual property rights for SMEs
Fraud- and corruption fighting tools that apply to businesses
Contract-enforcement mechanisms for businesses
Solutions that empower labour rights within the (informal) SME sector
Platforms that provide cost- effective and customized legal services for businesses (i.e. registration, legal advice, compliance, contracts, IP protection)
Data- and information sharing tools geared at legal needs of SMEs
Projects that promote enabling legislation, regulations and policies applying to SMEs
Selection Criteria
Applicants can only submit one innovation per Challenge. Make sure to read more about the Challenge applicants want to submit for on the Challenge-pages: SME Empowerment Challenge and Family Justice Challenge.
Innovations will be assessed on the basis of applicant's answers as given during the submission, including the (internal) Selection Form.
Main assessment criteria are:

Scope: is the innovation a justice solution? Does it align with the justice needs of the Challenge applicants apply for? Is it impacting lives in focus areas/countries?
Uniqueness: does applicants innovation provide a distinctive, new solution to a real justice need?
Impact: will applicant's innovation solve a justice need for a large number of people or businesses, in ways that they could not have imagined before?
Sustainability: how (financially) sustainable does applicants innovation? If it isn't sustainable yet, the will explore potential ways of future sustainability.
Scalability: does applicant's innovation be introduced in other regions, countries or to different customer groups?
How to Apply
Applicants must apply online via given website.
Eligible Countries: Uganda, Ethiopia, Kenya, Rwanda, Tunisia, Egypt, Morocco, Nigeria, Ghana, Benin, Ivory Coast, Senegal, Cameroon and South Africa.
For more information, please visit SME Empowerment Challenge.