Deadline: 1 September 2016
The Elsevier Foundation, TWAS and OWSD are seeking nominations to reward and encourage women working and living in developing countries in the early stages of their scientific careers. A total of five Awards are given annually to five women scientists at relatively early stages in their careers (up to ten years after receiving their PhD).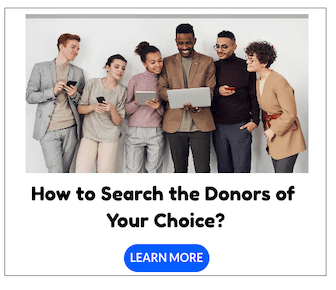 Subject Areas
2016 (selected in September 2015) – Biological Sciences: Agriculture, Biology and Medicine
2017 (selected in 2016) – Engineering Sciences: Engineering, Innovation and Technology
2018 (selected in 2017) – Physical Sciences: Chemistry, Maths and Physics
Prize Information
Each winner receives a cash prize of USD 5,000 and an all-expenses-paid trip to attend the American Association for the Advancement of Science (AAAS) annual meeting (the 2016 awardees travelled to Washington D.C. in February; the 2017 awardees will travel to Boston in February 2017).
Eligibility Criteria
The nominee must be a female scientist; have received her PhD within the previous 10 years; and have lived and worked in one of the following developing countries(mentioned below)  during the three years immediately prior to the nomination.
How to Apply
Applicants should send their nomination forms at the address given on the website.
Eligible Countries:
Latin America and the Caribbean: Belize, Dominican Republic, Ecuador, El Salvador, Guatemala, Guyana, Haiti, Honduras, Jamaica, Nicaragua, Paraguay, Peru, Suriname.
East and South-East Asia and the Pacific: Bhutan, Cambodia, Indonesia, Kiribati, Korea DPR, Lao PDR, Mongolia, Myanmar, Papua New Guinea, Samoa, Solomon Islands, Timor-Leste, Tuvalu, Vanuatu, Vietnam.
Arab region: Comoros Islands, Djibouti, Mauritania, Somalia, Sudan, Yemen.
Central and South Asia: Afghanistan, Azerbaijan, Bangladesh, Kyrgyzstan, Maldives, Nepal, Tajikistan, Uzbekistan.
Sub-Saharan Africa: Angola, Benin, Botswana, Burkina Faso, Burundi, Cameroon, Cape Verde, Central African Republic, Chad, Congo Dem. Rep., Congo Rep., Côte d'Ivoire, Equatorial Guinea, Eritrea, Ethiopia, Gabon, Gambia, Ghana, Guinea-Bissau, Guinea, Kenya, Lesotho, Liberia, Madagascar, Malawi, Mali, Mozambique, Niger, Nigeria, Rwanda, São Tome and Principe, Senegal, Sierra Leone, South Sudan, Tanzania, Togo, Uganda, Zambia, Zimbabwe.
For more information, please visit Elsevier Foundation Awards.