Deadline: 10 January 2017
Art is a powerful tool to evoke social change. Without uttering a single word, artists can enlighten, educate and affect change around the world. Embracing Our Differences invites such artists to participate in creating a world where differences are embraced and individuality is celebrated.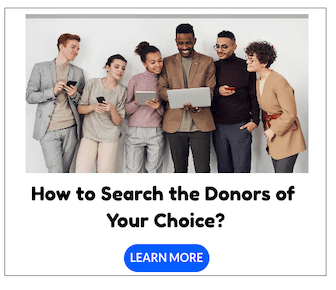 Final selections will be chosen based on artistic excellence and originality in the reflection of the theme "enriching lives through diversity." This may include, by way of suggestion only, any one or more of the following: appearance; racial differences; physical or mental impairment; language, religious or cultural differences; environmental stewardship; social economic status; sexual orientation or identity; positive attitude; inclusiveness; acceptance; taunting, bullying and confrontation; human rights and equality; understanding and kindness; empowerment or any other topic which you believe furthers our theme of "enriching lives through diversity."
Award Information
A total of $3,000 (US) will be presented in the form of three separate awards – $1,000 each for "Best-in-Show Adult;" "Best-in-Show Student" and the "People's Choice." Both "Best-in-Show" awards will be granted by a three-judge panel of art professionals. The "People's Choice" award will be determined by visitors to the exhibit.
Eligibility Criteria
Artists, professionals, amateurs, students – everyone can participate. National and international submissions are encouraged.
How to Apply
Those interested, may submit their artworks in a prescribed format via mail or through an online application system.
For more information, please visit this link.
Afghanistan, Albania, Algeria, Andorra, Angola, Antigua and Barbuda, Argentina, Armenia, Australia, Austria, Azerbaijan, Bahamas, Bahrain, Bangladesh, Barbados, Belarus, Belgium, Belize, Benin, Bhutan, Bolivia, Bosnia and Herzegovina, Botswana, Brazil, Brunei Darussalam, Bulgaria, Burkina Faso,  Burundi, Cambodia, Cameroon, Canada,  Cape Verde, Central African Republic, Chad, Chile, the Republic of China,   Colombia,  Comoros, Congo,  Cook Islands, Costa Rica, Côte d'Ivoire, Croatia , Cuba, Cyprus, Czech Republic, Democratic Republic of the Congo,  Denmark, Djibouti, Dominica, Dominican Republic, Ecuador,  Egypt, El Salvador, Equatorial Guinea, Eritrea, Estonia, Ethiopia, Fiji, Finland, France, Gabon, Gambia, Georgia, Germany, Ghana, Greece, Grenada, Guatemala, Guinea, Guinea-Bissau, Guyana, Haiti, Honduras, Hungary, Iceland, India, Indonesia, Iran, Iraq, Ireland, Israel, Italy, Jamaica, Japan, Jordan, Kazakhstan, Kenya, Kiribati, Democratic People's Republic of Korea, Republic of Korea, Kuwait, Kyrgyzstan, Lao People's Democratic Republic, Latvia, Lebanon, Lesotho, Liberia, Libya, Lithuania,  Luxembourg, Republic of Macedonia, Madagascar, Malawi, Malaysia, Maldives, Mali, Malta, Marshall Islands, Mauritania, Mauritius, Mexico, Federated States of Micronesia, Moldova, Monaco, Mongolia, Montenegro, Morocco, Mozambique, Myanmar, Namibia, Nauru, Nepal, Netherlands, New Zealand, Nicaragua, Niger, Nigeria, Niue, Norway, Oman, Pakistan, Palau, Palestine, Panama, Papua New Guinea, Paraguay, Peru, Philippines, Poland, Portugal,  Qatar, Romania, Russian Federation, Rwanda, Saint Kitts and Nevis, Saint Lucia, Saint Vincent and the Grenadines, Samoa, San Marino, São Tomé and Príncipe, Saudi Arabia, Senegal, Serbia, Seychelles, Sierra Leone, Singapore, Slovakia, Slovenia, Solomon Islands, Somalia, South Africa, South Sudan, Spain, Sri Lanka, Sudan, Suriname, Swaziland, Sweden, Switzerland, Syrian Arab Republic, Tajikistan, United Republic of Tanzania, Thailand , Timor-Leste,  Togo, Tonga,  Trinidad and Tobago, Tunisia, Turkey,  Turkmenistan, Tuvalu, Uganda, Ukraine, United Arab Emirates, United Kingdom of Great Britain and Northern Ireland, United States of America, Guam, American Samoa, Puerto Rico, U.S. Virgin Islands, Uruguay, Uzbekistan, Vanuatu, Venezuela, Vietnam, Yemen, Yugoslavia, Zambia, Zimbabwe