Deadline: 22 September 2019
IREN, a top player among Italian multi-utilities, is seeking startups and technology companies that aim revolutionize the utilities sector for the third edition of its IREN Startup Award, powered by Intesa Sanpaolo Innovation Center through its international acceleration program, the Intesa Sanpaolo StartUp Initiative.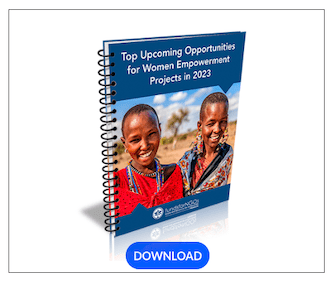 IREN has launched IREN UP, the new Corporate Venture Capital instrument that provides investments up to EUR 2 million for high potential technology initiatives. All startups applying for the competition will automatically enter the IREN UP deal flow.
Categories
The competition envisions two categories with two distinct programs:
SEED CATEGORY: all startups or university spin-offs that have developed a technology or a product (even in prototype form) or have filed a patent, can participate
GROWTH CATEGORY: all startups or SMEs with innovative solutions that have previously carried out a seed investment round or a post-revenue technology initiative that has already accounted for revenues of at least € 1 MLN, can participate
Solution spaces addressed by this call include:
Energy (power generation, district heating, energy management)
Water (distribution networks, purification & treatment)
Waste (management, treatment, circular economy)
Utility Networks (operations and maintenance, metering and billing, smart grid)
Mobility (e-mobility, mobility as a service, sharing, vehicle-to-X, etc.)
Value Added Services (customer engagement, marketing, new services, support to public admin.)
Awards
SEED category winner:

Sponsorship of EUR 15.000
One-month customized acceleration program (with non-continuous presence) in collaboration with IREN and key players of the Cleantech ecosystem.

GROWTH category winner:

Sponsorship of EUR 15.000
Partnership Program: one-month customized program (with non-continuous presence) aimed at preparing and structuring a partnership proposal that can be implemented with IREN.

SPECIAL PRIZE Intesa Sanpaolo Innovation Center: the company will be included in the ISP-IC highpotential startups portfolio with fast track access to business development services such as scaleup programs and tech-matching services.
Key Drivers
Applications will be reviewed and screened by the organizers on the basis of six key drivers:
Team (complementary skills, commitment and own resources, ability to involve relevant advisors)
Market opportunity (addressable market size and growth projections, go-to-market, competitive landscape)
Product (market need being solved, design and innovation, competitive advantages, development stage)
Defensibility (barriers-to-entry such as IP if applicable, otherwise time-to-market, exclusivity, traction, or other)
Economics (5-year plan with robust assumptions, use of funds raised, ROI strategy)
Fit with IREN's strategy (to learn more about their business units)
How to Apply
Applications must be submitted online via given website.
For more information, please visit https://www.gruppoiren.it/startupaward/