The Libri Foundation is a nationwide non-profit organization which donates new, quality, hardcover children's books to small, rural public libraries in the United States through its BOOKS FOR CHILDREN program.
The foundation was established in 1989 with a purpose of helping rural libraries acquire new, quality, hardcover children's books they could not otherwise afford to buy.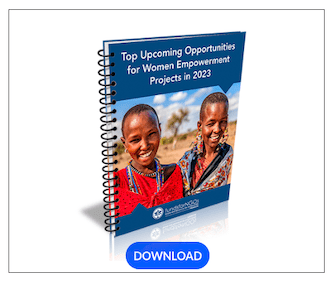 The Foundation supports the concept that children who learn to enjoy reading at an early age continue to read throughout their lives. In order to develop a love of reading, children must have access to books which stretch their imaginations, touch their emotions, expand their horizons..
The books donated through the BOOKS FOR CHILDREN program are used for storytelling; toddler, preschool, and after-school programs; summer reading programs; "book buddy" programs in which older children read to younger children; holiday programs; teacher check-out and curriculum support; early childhood development programs; school projects and to just provide children with a "good read."
Note: The Libri Foundation is no longer accepting donations; it is still awarding BOOKS FOR CHILDREN grants to rural public libraries and will continue to do so through 2016.
As a FundsforNGOs Premium Member, you can download our full resource guide on 'Non-Financial Support for NGOs' + get access to our donor database, sample proposals, training videos and dozens of other resource guides on fundraising, proposal writing and NGO management. Click here to sign up!