Deadline: Ongoing
The Nippon Foundation accepts grant application throughout the year from Japan as well as overseas non-profit organizations based outside Japan. Applications for overseas cooperative assistance are open throughout the year. There is no upper limit to the amount of grant funding. Funding is determined on a project-by-project basis.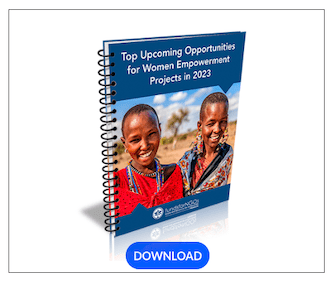 The Foundation generally accepts multiple-year project proposals spanning a period of less than five years, but they must undergo screening every year.
Funding Areas
Improvement of Basic Human Needs- Initiatives to assist people throughout the world to meet their basic human needs, and to contribute to the improvement of human welfare through programs in such areas as healthcare, support of disabled persons and those who are socially vulnerable, agricultural development, population issues, community development, refugee aid, and disaster relief. Projects comprising novel ideas, approaches, and technology, as well as those that involve multilateral undertakings, such as south-south cooperation, will receive higher priority.
Human Resources Development- Initiatives to foster a new generation of professionals, scholars, and students with a strong potential for future leadership. It supports training and educational programs designed and executed by non-profit organizations and institutions of higher education. It promotes the formulation of an international network of professional people with shared goals and concerns.
Promotion of International Collaborative Undertakings- Initiatives to foster cooperative approaches that meet the changing needs of the global community. It supports cultural, social, and intellectual exchanges and collaborative undertakings which contribute to the development of greater mutual understanding and cooperative mindset in order to bring about social changes.
Eligibility Criteria
Applicants for the Nippon Foundation's overseas grants must be non-profit organizations that can include local, regional or international NGOs/NPOs, educational and research institutions based outside of Japan.
The Foundation does not accept applications from private individuals or for-profit organizations.
Resubmission of previously rejected proposals cannot be accepted.
Application procedure
Applicants can submit their applications at least half a year before the planned start of the project.
Applications can be downloaded from the website and must be submitted by post with the following documents:

A cover letter
An application summary form
A project budget
A project proposal to the Foundation's Overseas Grants.
Note: Foundation do not accept applications send through email or fax.
As a FundsforNGOs Premium Member, you can download our full resource guide PDF on 'Apply Anytime: Grants that are open throughout the Year.' Not a Premium Member? Sign up and get access to hundreds of downloadable PDFs that will take you to the next level of fundraising. Donor database, sample proposals, calendar overview of latest grants, training videos, priority funding alerts, online sessions with fundraising experts and guaranteed participation in one live webinar. Sign up here!