Deadline: 30 September 2019
Applicants are invited to apply for the 2019 SingularityU APAC Global Impact Challenge to foster innovations and startups that positively impact the lives of people living in the APAC region, with an ability to scale and impact a billion people worldwide in 10 years.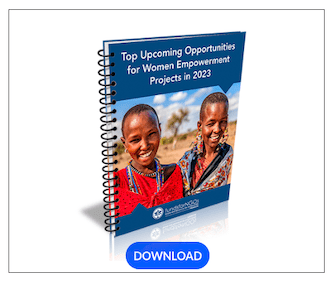 The Prize
The winner of the SingularityU APAC Global Impact Challenge will win a seat to attend SU's Global Startup Program free of charge.
The GSP helps future-focused entrepreneurs transform radical ideas into tangible impact on a global scale. It's a structured, immersive program offering startup-focused educational resources and world-class mentorship from SU's faculty, staff, and industry experts—in a safe, nurturing environment. The program aims to scale startups into global businesses.
The GSP brings together entrepreneurs from around the world for structured, immersive workshops and intensive fieldwork in multiple locations around the globe, as well as continued access to support and resources via a best-in-class connectivity platform.
The GSP will start by helping to cultivate a new mindset and toolset to overcome the challenges of technological disruption. Next, the program will work with applicants to accelerate their time to product-market fit, transform their startup from an idea to a venture that can help a billion people ("billion-scale"), and connect applicants with a global community to catalyze results. In short, GSP is designed to help applicants create a 10x startup at a global level.
TTA Special Award
Sponsored by Taiwan Tech Arena (TTA), four runner-up teams will be awarded the TTA Special Award.
Recipients will gain qualification as a TTA member and can access to TTA's facilities for 3 months. (Must be granted within 1 year after the January 1, 2020)
Applicant Criteria
Applicants must meet the following eligibility requirements:
Applicants must be a citizen or resident of the Asia Pacific (APAC) region. The countries included in this GIC are: Brunei, Cambodia, India, Indonesia, Laos, Malaysia, Myanmar, Nepal, New Zealand, Pakistan, the Philippines, Russia, Singapore, Taiwan, and Vietnam.
Applicants must be at least 21 years of age at the time of application.
Applicants must be fluent in written and spoken English.
Applicants venture is a fully formed entity in seed or scale-up stage and has at least 1-2 full-time co-founders.
Applicants must be able to attend the entire Global Startup Program prize, beginning in Q1 2020.
Who Should Apply
They  look for people from all professional backgrounds, but will be really thrilled to find the following:
SU mission alignment: Applicants have a startup in one of the global grand challenge (GGC) spaces.
Team: Applicants startup has at least two full-time co-founders.
Experience: Applicants have expertise in an exponential technology and/or a key GGC space.
Time: Applicants venture is a fully formed entity, and is in the seed-stage or idea-stage.
Traction: Applicants have demonstrated market traction (LOIs, purchase orders, validated trials, sales, etc.).
Eagerness to learn: Applicants looking for a substantial shift in mindset and skillset, and are eager to globalize their startup and 10x their impact.
Availability: Applicants available to travel to a global location for the Activate (three weeks) phase, and the SU campus in Santa Clara for the Accelerate (three weeks) phase.
Assessment Criteria
Degree of solution's relevance to the theme of the challenge
The regional relevance in solving the challenge in the Asia Pacific region
Feasibility, Viability and Coherence of implementing the idea
Entrepreneurial and innovative potential, with a focus on technological novelty
Applicant's leadership experience and quality, profile, achievements, and potential
Entry Criteria
CV/Resume
Summary of accomplishments
An abstract of the project idea
A video URL of the project idea
How to Apply
Interested applicants can apply online via given website.
For more information, please visit https://su.org/gic/apac-2019/