Application Period 1 September to 31 December
The foundation brings hope, help and healing to the defenseless and innocent victims of disease, tragedy and circumstance in India. The foundation pledges to make a real difference for those who are most in need of the helping hand of humanity.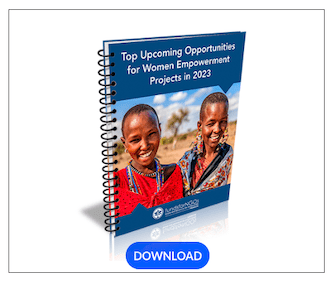 Funding Areas
The Foundation's focus is on funding the smaller charities of India who do not have the ability to raise money or awareness for their causes. Charities serving children and adults who face extreme challenges in life; HIV/AIDS, Family Abandonment, and Individuals Ostracized by society for their illness.
Eligibility Criteria
The VAF requests proposals from charitable organizations in India with which we have been in contact.
The VAF will accept proposals from charitable organizations in India who are referred by existing grantees and/or VAF Ambassadors.
The VAF accepts unsolicited requests from charitable organizations in India for projects that fall within its program priorities and guidelines
The VAF does not fund:

No grants or loans to individuals.
No grants for capital development, research, project replication or endowment unless these activities grow out of work already being funded by the VAF.
The Foundation does not support political activities or attempts to influence action on specific legislation.
No grants for religious activities or programs serving specific religious groups or denominations. However, faith-based organizations may submit inquiries if the project falls within our guidelines and serves a broad segment of the population.
Film and video projects, books, scholarships, and fellowships are rarely funded.
When to Apply?
Applications are accepted year-round, but those received between September 1 and December 31 will be considered only for the following calendar year.
Proposals are reviewed and funded 3 times a year. Reviews take place in January, May, and September.
How to Apply
Applicants must send their letters of inquiry to the foundation via email. The foundation will send you an acknowledgment that your letter of inquiry was received.
Past Funded Charities
Prajwala: The philosophy of Prajwala evolved based on the need of women and children who are victims of trafficking. Prajwala emerged as an anti-trafficking organization, which believes in preventing women and children from entering prostitution, which is the worst form of sexual slavery. The organization is actively involved in second-generation prevention, rescue, rehabilitation, restoration and social reintegration of victims of trafficking for commercial sexual exploitation.
Parikrma Humanity Foundation: Parikrma Humanity Foundation was formed in 2003 with a mission to unleash the potential of the poor living in the slums and streets of urban India. The long term vision is to create sustained change by transforming whole communities.
Mitra Jyothi: The Vijay Amritraj Foundation proudly supports Mitra Jyothi in their mission to improve the lives of the disabled. Mitra Jyothi believes that all persons with disabilities have the potential to become independent and self sufficient and given the right opportunities they can achieve their goals and play a useful, rewarding role in the community.
Naz Foundation: The NAZ Foundation is a New Delhi based organization focused on caring for and providing education to children with HIV/AIDS. The number of HIV/AIDS positive children requiring care has increased tremendously since NAZ opened their doors in 1994. The NAZ Care Home accepts children of any age living with the virus. Presently, children range in age from 9 months to 12 years. School age children attend regular schools, and excel in studies via the NAZ Care Home programs. NAZ programs include raising awareness, preventing the spread of HIV, education and most importantly, providing support to those living with the HIV/AIDS virus.
Center for the Aged: The Center for the Aged cares for over 50 aged people who are frail and often terminally ill. The home is a place of last resort where people come or are brought when their families can not afford to care for them. The Vijay Amritraj Foundation is assisting the home so the residents can live out their lives with dignity.
For more information, please visit Vijay Amritraj Foundation India.