Deadline: 17 September 2018
The United States Agency for International Development (USAID) is seeking applications for a cooperative agreement from qualified entities to implement the "Improving Public Education Outcomes (IPEO) Program" to improve reading, writing and social and emotional learning skills of girls and boys in public primary schools in Lebanon.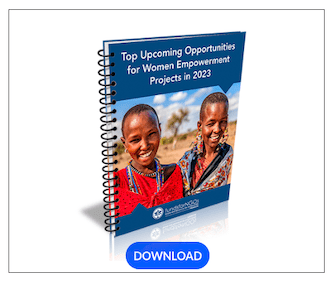 This goal will require a comprehensive approach to ensure that students acquire grade level competencies in Arabic and, to the extent possible, other official foreign languages taught in public schools, as per the Lebanese national curriculum. The activity targets an estimated 200,000 girls and boys, including those who are registered in second shifts of public schools.
Funding Information
Award Ceiling: $90,000,000
Award Floor: $90,000,000
Expected Outcomes
Improved student performance in reading and writing

Teachers deliver evidence-based instruction in reading and writing
Educational materials and equipment are being used in the classroom
Schools adopt mechanisms that promote the engagement of caregivers in their children's learning

Improved social and emotional learning (SEL)

Teachers adopt methodologies that promote social and emotional learning in the classroom

Improved national-level service delivery of education

Technical and administrative support provided to CERD and MEHE based on Institutional Capacity Assessment
Learning agenda set for the modernization of Lebanese curriculum
Eligibility Criteria
Eligibility for this NOFO is not restricted.
U.S. and non-US organizations may participate under this NOFO and USAID welcomes applications from organizations that have not previously received financial assistance from USAID.
Applicants must have established financial management, monitoring and evaluation processes, internal control systems, and policies and procedures that comply with established U.S. Government standards, laws, and regulations.
The successful applicant(s) will be subject to a responsibility determination assessment (Pre-award Survey) by the Agreement Officer (AO).
How to Apply
Applicants can apply via given website.
For further information, please visit Grants.gov.