Deadline: 13 July 2018
Applications are open for OFID Development Leaders Scholarship which will sponsor 20 young leaders who are active in international development to participate in the One Young World Summit 2018 which takes place in The Hague, Netherlands from 17 – 20 October.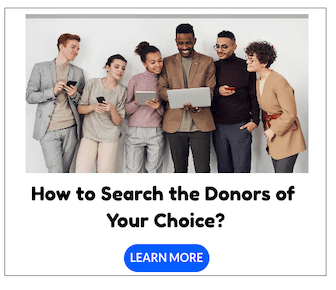 The OPEC Fund for International Development (OFID) is the development finance institution established by the Member States of OPEC in 1976 as a channel of aid to the developing countries. OFID works in cooperation with developing country partners and the international donor community to stimulate economic growth and alleviate poverty in all disadvantaged regions of the world.
It does this by providing financing to build essential infrastructure, strengthen social services delivery and promote productivity, competitiveness and trade. OFID's work is people-centered, focusing on projects that meet basic needs – such as food, energy, clean water and sanitation, healthcare and education – with the aim of encouraging self-reliance and inspiring hope for the future.
Benefits
Access to the One Young World Summit 2018 in The Hague, Netherlands
Hotel accommodation on a shared basis between 17 October and 20 October
Catering which includes breakfast, lunch and dinner.
Transport between the Summit accommodation and the Summit venue.
Summit hand-outs and support materials.
The cost of travel to and from The Hague.
Eligibility Criteria
In order to apply you must be:
Aged 18 – 30
A national of one of the eligible countries (mentioned below)
How to Apply
Applicants can apply via given website.
Eligible Countries: Afghanistan, Albania, Antigua and Barbuda, Argentina, Armenia, Azerbaijan, Bangladesh,
Barbados, Belize, Benin, Bolivia, Bosnia-Herzegovina, Botswana, Burkina Faso, Burundi, Cambodia, Cameroon, Cape Verde, Central African Republic, Chad, China, Colombia, Comoros, Congo D.R., Congo Republic, Costa Rica, Cote d'Ivoire, Cuba, Djibouti, Dominica, Dominican Republic, Egypt, El Salvador, Equatorial Guinea, Eritrea, Ethiopia, Gambia, Georgia, Ghana, Grenada, Guatemala, Guinea, Guinea Bissau, Guyana, Haiti, Honduras, India, Jamaica, Jordan, Kazakhstan, Kenya, Korea DPR, Kosovo, Kyrgyz Republic, Lao PDR, Lebanon, Lesotho, Liberia, Macedonia, Madagascar, Malawi, Maldives, Mali, Mauritania, Mauritius, Mongolia, Morocco, Mozambique, Myanmar, Namibia, Nepal, Nicaragua, Niger, Pakistan, Palestine, Panama, Papua New Guinea, Paraguay, Peru Philippines, Rwanda, Samoa, Sao Tome and Principe, Senegal, Seychelles, Sierra Leone, Solomon Islands, Somalia, Sri Lanka, St. Kitts and Nevis, St. Lucia, St. Vincent and the Grenadines, Sudan, Suriname, Swaziland, Syria, Tajikistan, Tanzania, Thailand, Togo, Tonga, Tunisia, Turkey, Turkmenistan, Uganda, Uzbekistan, Vietnam, Yemen, Zambia, Zimbabwe.
For further information, please visit One young World.