Deadline: 1-Jun-23
The 10th Edition of the European Culture Tourism Network Award is now open for nominations.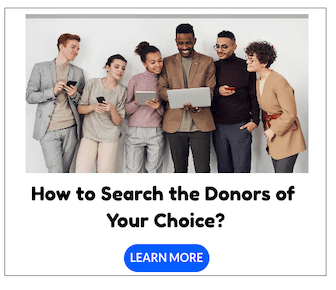 The 2023 Edition of the Awards for 'Destination of Sustainable Cultural Tourism' is organised by European Culture Tourism Network (ECTN) in partnership with Europa Nostra, the European Travel Commission and NECSTouR, in the framework of European Capital of Smart Tourism Pafos 2023 and the ReInHerit Horizon 2020 CSA.
These Awards enhance the visibility of European cultural tourism destinations, create a platform for sharing experience and knowledge and promotes networking between destinations. The Awards Contest is open to tourist destinations across Europe, to showcase their results and outputs in sustainable cultural tourism under several selected categories each year.
Awards Ceremony: 19 October 2023 in Pafos, Cyprus
Thematical Focus
The 2023 overall theme is: ​
Smart Tourism │Smart Destinations
Cultural Heritage & Creativity │ Digitalization │ Sustainability.
The Awards will be given for achievements by cultural tourist destinations which have produced significant results related to enhancing visitor experience while respecting traditions and involving local host communities.
The 2023 Awards address the following tangible and intangible heritage-related aspects of smart and sustainable cultural tourism development and promotion:

Digitalisation advances and digital transition in Sustainable Cultural Tourism, including Smart Tourism and Smart Destinations initiatives closely involving culture and heritage.
History and Heritage: ancestry and heritage-related experiences in connection with historic places and events (places of memory, contemplation and commemoration), which exerted an influence in history.
Riverside heritage: sites and territories that have valorised a strong relation with their river through activities and experiences that both take the economic and social role of fluvial culture and heritage in tourism actions.
Transnational Thematic Tourism Products, on culture and heritage, including those related to European Cultural Routes, European Heritage Label and/or cross-border cultural tourism initiatives (involving at least two European countries, not necessarily neighbouring).
Religious, Pilgrimage and Spiritual Tourism: places of worship, travel for religious or spiritual purposes, walking tourism, visiting religious monuments, festivals and artefacts.
Traditional Skills, Crafts and Creativity in Smart and Sustainable Cultural and Creative Tourism activities (add-on to the European Year of Skills 2023).
Eligibility Criteria
The Joint Awards are open to all tourist destinations across Europe, national, regional and local authorities, tourism boards and associations, destination management organisations, museums, interpretation centres, cultural routes, festivals and cultural NGOs.
Awards Criteria
The Awards Jury will assess the quality of applications according to the following six criteria of equal importance:

Relevance to the selected category and content quality.
Evidence of success – Results achieved (measurable outputs, e.g. number of visitors increase in the off-peak season, visitors' satisfaction, increase in the average spend of tourists, increase in the spend to the local product, contribution to employment generation, outstanding publicity).
Tourism Sustainability – Sustainable Development of Tourism: Economic, Social, Environmental (including any synergies with the EU Green Deal and Climate Action – SDG 13).
Ability to attract visitors (including from outside Europe) to lesser-known destinations, .
Innovative character, techniques or tools created and/or applied.
Involvement of the local host community.
For more information, visit ECTN.