Deadline: 5-Feb-23
Applications are now open for the "Global Circles Program".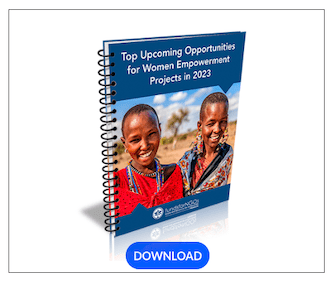 Global Circles is supported by the Stevens Initiative, which is sponsored by the U.S. Department of State, with funding provided by the U.S. Government, and is administered by the Aspen Institute. The Stevens Initiative is also supported by the Bezos Family Foundation and the governments of Morocco and the United Arab Emirates.
Topic: Taking new action to tackle global hunger
Food insecurity has more than doubled since 2019, according to the International Rescue Committee, leaving an estimated 345 million people unable to meet their daily basic food needs. Poverty and hunger crises are now exacerbated by the fallout from the war in Ukraine, the Covid-19 pandemic, inflation, and the growing impact of the climate crises on the world's most vulnerable.
What are the world's hunger spots that demand immediate attention?
What are the outlook in your country and neighboring countries?
What actions can young people take to help support those who are vulnerable?
Benefits
Participants can apply to join as many rounds as desired and receive a certificate after successful completion of a round.
Global Circles are opportunities to meet and engage online with other participants from various countries and cultures on topics that matter locally and globally. The learning comes from the participants themselves through constructive dialogue supported by trained facilitators.
Through your participation, you will not only increase your knowledge on the topics but also start building meaningful international relationships.
Eligibility Criteria
A young person, aged 18 to 35, you are eligible to participate in Global Circles.
Availability is limited and attributed on a first come, first served basis.
To receive a certificate, participants will be expected to engage with the posts by inserting comments on the group stream and, most importantly, attend the two live sessions.
You may participate in as many rounds as you wish.
Each round is independent and will offer you the opportunity to participate in an online facilitated dialogue with different group members.
Technical Requirements
The activity is designed to provide a rich online experience with minimal technical requirements. Their team provides technical support and trouble-shooting throughout the round. Computers should have the following specifications:
The latest version of a modern browser (Google Chrome, Microsoft Edge (Chromium) or Mozilla Firefox).
A webcam, headset/headphones, and a microphone.
Minimum bandwidth of 100 Kbits/sec download and 50 Kbits/sec upload is required. They strongly recommend using a stable and robust connection for an optimal experience.
For more information, visit Stevens Initiative.