Deadline: 15-Aug-21
Nominations are now open for the Global Fund for Jesus (GFFJ) NGO Grant Awards to bring the Kingdom of God on earth by focusing on alleviation of global and social justice issues through resource mobilization and program implementation networks, partnerships and strategic alliances aimed to address poverty and uplift vulnerable and disadvantaged populations through education, health, food security, job creation, economic empowerment and entrepreneurship projects.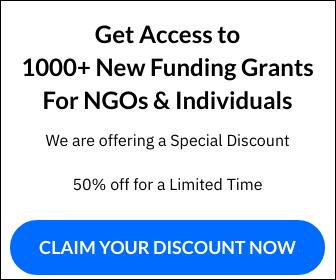 The State of Nations globally is marked by stark health, education and development inequalities, post COVID-19 economic recession, rising infectious and chronic disease mortality, growing unemployment and poverty levels, and rampant government inefficiencies, fraud and corruption in all strata of society, thus negatively impacting the health status and wellbeing of children, families, communities and populations worldwide.
The existing human development inequalities and economic injustices must be addressed through concerted public, private and non-profit sector efforts to create wealth and economic empowerment among the poor, increase the influence of Christians in all mountains and sectors of society, and show compassion to the less fortunate and vulnerable populations around the world.
Award Details
GFFJ, therefore, invites NGOs worldwide to submit creative proposals to initiate, strengthen, complement, expand and/or innovate their programs, projects and services with up to R100,000.00 in cash or other forms of donations or gift-in-kind per NGO, for a total of R2,000,000.00 to be distributed among 20 NGOs sharing the same passion as GFFJ for the poorest of the poor.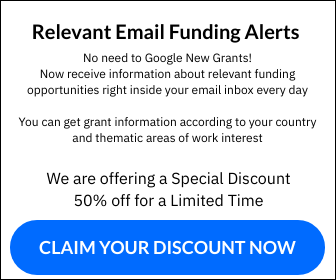 Submission Requirements
Executive Summary of the NGO Intervention Proposal.
Certified Copies of the NGO registration, constitutional or founding documents.
Proof of governance including directors' disclosure list.
3 years of Annual Reports detailing historic areas of impact.
3 years of Audited Financial Statements.
Confirmation of bank account details by Bankers (stamped and dated letter from Bankers not older than 3 months)
BEE Certificate (where applicable)
FICA Documents (Proof of address not older than 3 months and certified copies of ID Documents of Director/s and/or Principal Officer/s.
Resolution authorizing applicant to act on behalf of the NGO.
For more information, visit https://globalbusinessroundtable.com/2021-gffj-ngo-awards-call-for-submission-of-proposal/