Deadline: 12-Jul-21
Nominations are now open for the Telstra Best of Business Awards to give small and medium-sized businesses a platform to celebrate achievements and stories with their peers, and opportunities to learn from Australia's best business minds.
Small and medium-sized businesses reflect the Australian spirit. More than being vital to their economic prosperity, they're also the lifeblood of their communities and culture.
They're thrilled to debut the Telstra Best of Business Awards, created to reward and celebrate the inspirational and exceptional businesses moving Australia forward.
Award Categories
Progressing Australia: The prestigious, national-level Progressing Australia category will focus on the nation's most important issue as designated by the public and independent research experts.
Accelerating Women: For businesses actively challenging exclusion and inequality to create meaningful and lasting equity for women.
Championing Health: For businesses focussed on innovative solutions, improving health outcomes for every Australian.
Building Communities: For businesses working to make a positive impact on culture and society so people from all walks of life can thrive as part of a supportive community.
Indigenous Excellence: For Indigenous-led, owned and operated businesses succeeding through entrepreneurialism, innovation and inspiring the next generation of all Australians.
Embracing Innovation: For businesses innovating with technology to develop solutions for challenges faced by modern Australia.
Promoting Sustainability: For businesses reducing their environmental impact by driving sustainable change within their industry for a cleaner and healthier planet.
Outstanding Growth: For businesses achieving significant growth and contributing to building a more resilient Australian economy.
Benefits
Credibility as a business: Winning a Telstra Best of Business Award marks your business as one of Australia's best – credibility that may help your business achieve new levels of growth.
Recognition for making an impact: You'll be recognised for making an impact on areas and industries vital to Australia's future, alongside a diverse group of the country's most impressive small to medium-sized businesses.
A business platform second to none: As the largest business awards in Australia, winners enjoy the glow of national exposure. Finalists get access to a wealth of opportunities to grow their brand and profile.
Grow your business and expertise: From the self-assessment to judging, just entering unlocks new learning opportunities and experiences to help you achieve your future business goals.
Access to a valuable network: You'll be introduced to some of Australia's best business minds, and mix with other like-minded, successful business owners. Finalists automatically join an impressive and inspirational network of Alumni.
Eligibility Criteria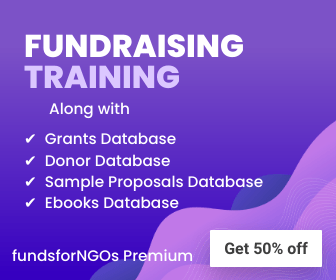 To enter, you must meet the following eligibility criteria.
The business must:

Have entered into another category or categories to be considered for Progressing Australia
Reside in Australia
Have a registered Australian Business Number (ABN)
Have been operating in Australia for at least 12 months
Be more than 60% Australian-owned, with the owner(s) or founder(s) responsible for making key management decisions
Be a small to medium-sized business that's a sole trader, partnership, incorporated, NFP, social enterprise or franchise whose franchisor is 60% Australian owned and not an ASX-listed company
Earn more than $50,000 in annual revenue
Have under 200 full-time equivalent staff as at the close of entry date
Be a business that operates in an ethical manner with suppliers, distributors and contractors

The business must not:

Be a listed company, franchisor, a club, co-operative, or a Telstra licensee
Be affiliated with Telstra through investments or donations
Be more than 50% owned by another business
Be a government agency
Have filed for bankruptcy in the last 5 years, or have been subject to court proceedings in the last 12 months from the close of entry date, including in the business owner or founder's personal capacity
Be a recipient of significant ongoing government funding. Excluding Job Keeper or any other COVID-19 related support
Be a business who has been a contracted commercial supplier of Telstra in the last 3 years
For more information, visit https://telstrabestofbusinessawards.com/