Deadline: 15-Oct-21
Do you know a true forest champion? Nominate him/her for the Wangari Maathai Award! The Collaborative Partnership on Forests (CPF) is giving Wangari Maathai Forest Champions Award to one extraordinary individual for having improved the forests and the lives of people who depend on them.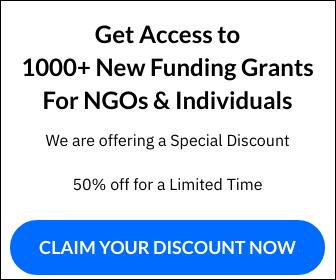 The winner of the 2022 award will be celebrated for his/her outstanding contributions to conserve, restore and sustainably manage forests and to raise awareness of the key role forests play in supporting local communities, rural livelihoods,
women
,
youth
and the
environment
, at the upcoming XV World Forestry Congress.
Award Information
Along with international recognition and prestige, the recipient of the award will be granted a cash prize of USD20,000 and travel support to participate in the award ceremony in Seoul.
Eligibility Criteria
Applicants should be nominated by a third party.
Nominees may be persons, living or recently deceased, who have made exceptional contributions to forests. Professional and research contributions will be considered only if they are conducted outside of normal work-related responsibilities.
Applications received from a nominee's kin or business partner are not eligible for consideration.
Applications related to grassroots initiatives are particularly encouraged.
For more information, visit http://www.cpfweb.org/95257/en/