Deadline: 15-Feb-23
The OACPS Research & Innovation is pleased to announce the applications for Caribbean Urban Forum (CUF).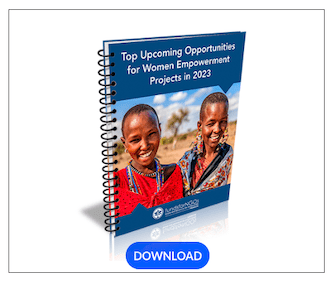 The Caribbean Urban Forum (CUF) is an international conference on urban planning and development, land management and other spatial planning related topics relevant to the Caribbean context.
The theme of this year's conference is: Improving resilience and sustainability through Innovation.
Thematic Areas
Conference Objectives
Through presentations, workshops, and discussions the Forum will:

Shape the development of the region based on the new opportunities for growth through sound planning practices
Examine the Region's status as it relates to climate risks and opportunities for climate change adaptation and mitigation;
Explore the new technologies and practices which can lead to impacts on lives and livelihoods
Critically examination of the implication of gender to the physical environment
Explore opportunities and survival mechanisms in poor communities to enhance the quality of life.
Review professional planning practice and education across the Caribbean;
Convene a general meeting of the Caribbean Planning Association (CPA)
Submission Criteria
Submissions are invited under the following criteria:

Presentations: For acceptance to present at the conference, an abstract must be submitted.
These should:

state the problem being addressed;
describe the activities in the work that have addressed the problem and;
the relevance of the paper to the theme and/or sub-theme.

Abstracts should be submitted in UK English using MS Word or equivalent format using Arial font size 10" and 1" margins, single spacing and not exceed more than 300 words. Abstracts submitted to other conferences or publications are allowed.
Architectural/Urban Design/Urban Planning Projects: A description and sample image of an architectural/urban design/ urban planning project. The description should outline the following: location, client or commissioning agency, whether built or unbuilt, relevance to the conference themes. Projects from architectural, urban design and urban planning students are welcomed and student projects should be clearly indicated. Combined text and images of submissions should be forwarded in single page pdf format Presentation and Project submissions should include: 1. Title of the proposed presentation;
The sub-theme to which it relates; 3. Name(s) of author(s); (no more than 3) 4. Position or title of author(s); 5. Author(s) employer or affiliated institution; 6. Contact details including – email address, telephone/fax numbers and postal address.
CUF 2023 will be held 31 May 2023 to 2 June 2023 at the Royal Torarica Hotel in Paramaribo, Suriname. Anton de Kom University of Suriname (AdeKUS) and the Spatial Planners Association of Suriname (SPASU) are respectively the host and the co-host of the CUF 2023.
For more information, visit Caribbean Urban Forum.