Deadline: 19-Dec-22
The Public Affairs Section of the United States Embassy in Cameroon announces an open competition to recruit experienced secondary school educators to participate in the Study of the U.S. Institutes (SUSI) for Secondary Educators.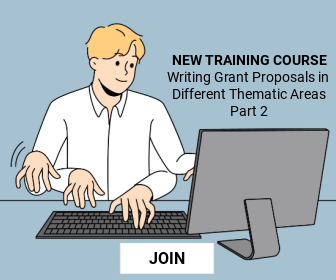 The Study of the U.S. Institutes for Secondary Educators (SUSIs) will provide experienced secondary school educators (including teachers, administrators, teacher trainers, curriculum developers, textbook writers, Ministry of Education officials, and others) with a deeper understanding of U.S. society, education, and culture – past and present. The Institutes focus on providing content and materials for participants to develop high school level curricula about the United States. Two of the Institutes are tailored for secondary school teachers; please note that the Institutes for Teachers focus on content and materials about the United States rather than teaching methods and pedagogy. The third Institute is tailored for experienced administrators including teacher trainers, curriculum developers, textbook writers, Ministry of Education officials, and others. Through a combination of traditional, multi-disciplinary, and interdisciplinary approaches, program content will examine the history and evolution of U.S. institutions and values, broadly defined.
The programs will also serve to illuminate contemporary political, social, and economic debates in American society. The four-week academic residencies will take place at U.S. university and college campuses and will consist of a balanced series of lectures, panels, seminar discussions, readings, workshops, site visits, meetings with practitioners in the field, and cultural activities. One-week study tours to a different region will complement the academic residencies and showcase the cultural, geographic, and ethnic diversity of the United States. The program features curriculum based on the study of how America's foundations and historical development have shaped and continue to inform politics, economics, and society. A key cultural component of the program involves community service activities, which will provide participants with a first-hand experience how volunteerism plays a vital role in U.S. civil society. The program will offer multiple opportunities for follow-on engagement through alumni webinars, grant-funded follow-on projects, social media, and an alumni workshop.
Institute Themes
The Institute on American Politics and Political Thought
The Institute on Contemporary American Literature
The Institute on Journalism and Media
The Institute on U.S. Culture, Identity, and Society
The Institute on U.S. Economics and Sustainable Development
The Institute on U.S. Foreign Policy
Eligibility Criteria
Ideal candidates are individuals whose home institution is seeking to introduce aspects of U.S. studies into its curricula, to develop new courses in the subject of the Institute, to enhance and update existing courses on the United States, or to offer specialized seminars/workshops for professionals in U.S. studies areas related to the program theme. Priority will be given to candidates who have no prior or limited experience in the United States; and who have special interest in the program subject areas as demonstrated through past scholarship, accomplishments, and professional duties. Candidates should be mid-career, typically between the ages of 30-50, highly motivated, experienced secondary school teachers and administrators.
Candidates must demonstrate English language fluency. Institutes are rigorous and demanding programs. Participants will be expected to read and comprehend substantial reading assignments in English and to fully and actively participate in all seminar and panel discussions.
For more information, visit SUSI.
For more information, visit https://cm.usembassy.gov/2023-study-of-the-u-s-institutes-susi/