Deadline: 5-Nov-22
The Public Affairs Section of the U.S. Embassy in Amman is pleased to announce the 2023 Study of the U.S. Institute for Student Leaders on Economic Empowerment.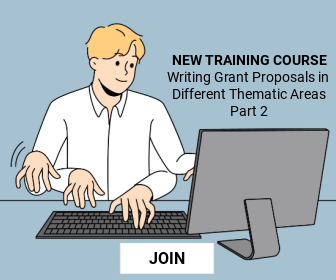 The summer 2023 Study of the U.S. Institute (SUSI) for Student Leaders on Economic Empowerment.  The five-week program will take place at the University of Massachusetts in Amherst; exact dates will be communicated at the time of selection.  Should health, safety, and travel conditions continue to pose significant challenges, the program will pivot to a modified virtual format.
Study of the U.S. Institutes (SUSIs) for Student Leaders are intensive short-term academic programs whose purpose is to provide groups of undergraduate student leaders with a deeper understanding of the United States while simultaneously enhancing their leadership skills.  Each Institute has 20 participants.  The Institutes consist of a four-week academic residency with a balanced series of seminar discussions, readings, group presentations, and lectures.  Site visits, leadership development, cultural activities, and community service complement the coursework and academic sessions.  If conditions allow, the Institute will include a one-week integrated study tour in the United States.  Note that if the program must take place virtually, participants will engage in similar activities but online from their home countries.
Eligibility Criteria
Candidates should:

Be a citizen of Jordan;
be proficient in English;
be interested in the topic of Economic Empowerment;
be between 18 and 25 years of age;
have at least one semester left of their undergraduate studies at the end of the program, and therefore be committed to return to their home universities following completion of the program;
demonstrate strong leadership qualities and potential in their university and community activities;
indicate a serious interest in learning about the United States;
have a sustained high level of academic achievement, as indicated by grades, awards, and teacher recommendations;
demonstrate commitment to community and extracurricular university activities;
have little or no prior study or travel experience in the United States or elsewhere outside of their home country;
be mature, responsible, independent, confident, open-minded, tolerant, thoughtful, and inquisitive;
be willing and able to fully participate in an intensive academic program, community service, and educational travel; and,
be comfortable with campus life, prepared to share living accommodations, and able to make adjustments to cultural and social practices different from those of their home country.
Program Requirements and Restrictions
Candidates should be made aware that they are applying for an intensive and rigorous academic Institute and are expected to fully participate in all aspects of the program.
Participants must attend all lectures, participate in all required organized activities, and complete all assignments.
Due to the intensive nature of the program, participants should not expect to fulfill professional or academic obligations, including remote work for jobs or internships, classwork, or examinations for their home university, while in the United States.
Doing so will not count as an excused absence from program activities Family members and/or friends may not accompany or join participants for any part of the program.
For more information, visit https://jo.usembassy.gov/2023-study-of-the-u-s-institute-for-student-leaders-on-economic-empowerment/