Deadline: 13-Aug-21
The United Nations Development Programme (UNDP) has launched an innovation challenge exercise in Kigoma. The aim of this exercise is to identify Grassroots Innovative Solutions and Business Ideas with potential of tackling socio-economic development challenges in Kigoma region.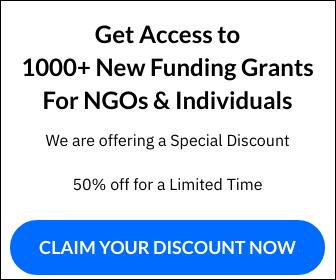 The aim of this Program is to help visualize, identify and develop talented designers to bring about solutions to challenges in society especially those facing youth and women and contributing to achieving global sustainable goals for sustainable English development goals (SDGs). Innovations that can solve the problem of employment, pollution, improve delivery and access to services and can come from as many different sectors as possible education, health, water, trade, agriculture etc.
The program will involve participants from the community, high school students, colleges universities and craftsmen within the districts of Kigoma Region.
Benefits
The top 10 participants will undergo special training to provide them with techniques and more knowledge to improve their creativity through the text, search for markets, capital and manner presenting their creativity. After the training participants will make a presentation (Pitch Event) where they will be given time to present their work before a panel of competition judges to find them 5 participants who performed best. The first participant in his or her text and presentation will receive ten million prizes ( TZS 10,000,000), the second winner will receive eight million (TZS 8,000,000) and the third winner will receive six million ( TZS 6,000,000), and the fourth winner will receive four million (TZS 4,000,000) and the fifth winner will receive two million prizes (TZS 2,000,000).
Companies, organizations and institutions as diverse as commercial banks will also be given the opportunity to participate in this program in a variety of ways to increase efficiency and opportunities for participants.
Eligibility Criteria
All who wish to apply to participate in KIC will be required to have the following qualifications:
Be citizens of the United Republic of Tanzania who conduct their activities in Kigoma Region.
They should be 18 years of age and older.
Public servants and large companies (not SMEs), professional consultants and project staff are NOT ALLOWED to participate in the competition.
Designers who receive or have received financial support from organizations and private institutions will not be allowed to participate.
Be prepared to sign a Certificate of Acceptance of the terms of participation.
Participants must personally participate in the presentation of the product text innovations on the panel the experts will be prepared at the stage of presentation.
Participants should also be prepared to participate in special training to improve knowledge and skills to put their business on the market if they win.
Participants should be willing to show their creativity if needed.
For more information, visit https://bit.ly/3xiCBgW