Deadline: 16-Jul-21
The GlobalGiving Accelerator is a virtual training program and crowdfunding campaign that will help to take fundraising to the next level. Following an optional one-week training curriculum, applicants' will be entered into an Accelerator campaign where they'll raise at least $5,000 total from a minimum of 40 different donors in order to graduate and secure a permanent fundraising spot on the GlobalGiving platform.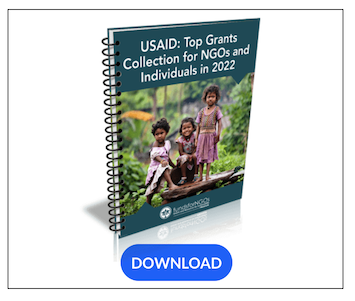 Training Topics
Crowdfunding 101;
Mapping your potential donor network;
Storytelling and email appeals; and
Creating SMART goals.
Program Benefits
Benefits for Graduates

Permanent membership in the GlobalGiving community, including ongoing opportunities to attract new corporate and individual donors.
Inclusion in a GlobalGiving press release announcing the Accelerator graduates.
A custom media kit to help promote your accomplishment.
A certificate of completion from GlobalGiving.
Additional promotional opportunities, including through GlobalGiving's social media or homepage, for top-performers.

Win Extra Funding from GlobalGiving!

Bonus Day: During the 24-hour Bonus Day, all Accelerator participants will compete for a share of GlobalGiving's $20,000 Incentive Fund and two $1,000 bonus prizes. The more applicant raise on Bonus Day, the more they win of the Incentive Fund!
Overall Prizes: At the end of the Accelerator, prizes will be awarded to the top three organizations in the following categories: Most Funds Raised, Most Unique Donors, and Most Recurring/Monthly Donors.
Recurring/Monthly Donor Incentives: More information will be shared about all the ways you can win extra funding from GlobalGiving during the Accelerator once application is approved!
Eligibility Criteria
Any registered nonprofit (anywhere in the world!) is eligible to apply.
The program will support applicant as they reach out to their own networks, and tell story in new and compelling ways.
Donors can give in USD, GBP, EUR, CAD, and AUD, helping applicant reach their supporters in the US, the UK, and beyond.
The program will also provide matching incentives for applicant donors, and bonus prizes for the most successful participants.
For more information, visit https://www.globalgiving.org/accelerator/