Deadline: 15-Mar-23
Are you a Ugandan registered enterprise with URSB, Soroti City or District, or an individual contractor registered with the architects or engineer's board? Do you have a social innovative business, providing environmentally conscious products and services in the building and construction Industry? If, Yes the Business for Green Impact Program is looking for 25 green building enterprises to benefit in the Business for Green Impact project.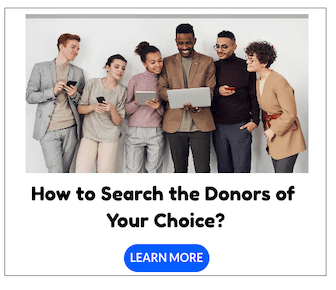 Global Green Growth Institute (GGGI), in partnership with Entrepreneurship for Impact (E4Impact) is implementing a project themed "Green Buildings Development in African Secondary Cities through Policy, Entrepreneurial and Business Practice Support in Uganda".
Sectors
25 "Green Building Enterprises" will be selected to join the program and should be from the following sectors:

Manufacturing: Those that provide; interior and exterior flooring materials such as natural pavers, roofing material from recycled plastic to make roofing tiles, wastewater treatment plants /sewage treatment plants, walls and slabs from materials such as cross laminated timber, wood and wood products.
Services: Enterprises that provide green energy solutions, green building design/ consultancies
Tech oriented: Building management systems(products) that monitor smart consumption of water, energy and other utilities; web based application for sales & marketing of green building materials
Resource circularity: Resource circularity for example those that utilize or produce circular products to be used in the construction industry;
Benefits
The competitively selected enterprises that will join the program can expect to receive the following benefits

Customized training program: Customized training program on green building practices.
Technical Assistance: Technical Assistance to embed green building principles in the business model including strengthening the systems and processes.
Coaching and Mentorship: Personalized and group coaching to unpack training into business implementation.
Financial and investment opportunities: Links to financial and investment opportunities for scaling their green building ventures.
Networking and peer learning: To strengthen innovations and build a community of best practices in green building industry.
Networking opportunities: Networking opportunities to showcase their solution and meet with investors and other stakeholders.
Partial scholarship: Partial scholarship to join the Global MBA in Impact Entrepreneurship offered by the Catholic University of Milan and Uganda Martyrs University (E4Impact MBA program).
Initiative
The initiative is funded by the Ministry of foreign affairs and Italian Cooperation (AICs).
The aim is to help in the enhancement of business models, plans, and guidelines for addressing the pressures of African development, urbanization, and climatic change, notably in the Green Building Sector.
This will facilitate the creation of climate resilient cities and showcase regional projects being implemented by the so called 'Greenpreneurs" and Local Municipalities.
Green building Innovative solutions and bold entrepreneurs are needed to respond to the challenges of green buildings. In addition business and job opportunities are a way to provide a prosperous future to the young generations in the region, leading to more peaceful societies.
These key outcomes inform a precondition for stability, economic and social development of communities in Uganda.
The project aims to improve the entrepreneurial, business practices and environment policies to support green buildings development in the secondary city of Soroti in Uganda, where a green urbanization and industrialization project is already taking place.
Eligibility Criteria
The applicants must;

Annual turnover < $10,000.
2yrs operational.
Have an innovative idea.
Youth and female led (40%) are encouraged to apply.

Target group A: "Start-Ups" (SU)

Annual turnover >10,000.
2yrs operational.
Ready for scale-up and looking for Investment. Basic bookkeeping in place
Eligibility Sectors in Green Buildings
Green manufacturing of construction materials.
Service companies like suppliers of green building materials
Green tech companies
Resource circularity companies.
For more information, visit Business For Green Impact Program.