Deadline: 24-Mar-23
UNESCO Office in Viet Nam is looking for a national company/institution/organization to organize a Young Professionals for Water Forum 2023 event.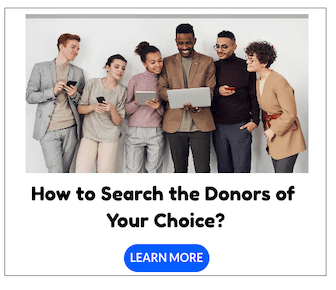 Young Professionals for Water Forum is not only a part of the crucial process of informing, capacity building and involving young people in protecting and sustainable use of water resources in context of climate change in Vietnam, but it is also a way for the others to learn from their experience and fresh perspectives.
Specifically, to promote and empower young professionals in combating water challenges in context of climate change and changing environment, contributing to water security in country, UNESCO Ha Noi Office is going to organize a Young Professionals for Water Forum, tentatively during May- mid Jul 2023 in Hanoi, Vietnam. The objective of this forum is to bring together young professionals, academia and experts to discuss and exchange about challenges and innovative solutions for water security and climate resilience in Vietnam context.
Scope of Work
Within the framework of the Natural Science Program of UNESCO Viet Nam, the Contractor, acting upon the supervision of the National Professional Officer, will collaborate with UNESCO to organize the Young Professionals for Water Forum as following plan

Objectives:

Young professionals can get updated knowledge, discuss and exchange about the water security challenges in context of climate change in Vietnam,
To initiate the Young Professionals for Water platform in Vietnam.

Timeline: 1 day, tentatively during period May – mid Jul 2023 (to be identified upon discussion)
Venue: Hanoi
Method: offline (connected online via Zoom with Business account provided by UNESCO)
Target participants are Vietnamese young professionals (21 – 35 years old), of which 50 participants physically attended. The possible participants will include:

young students in relevant universities nationwide
young researchers studying/working in water resources and natural resources or relevant fields
young officers at relevant agencies and INGOs.
Etc.

The involvement of female scientists, and female young professionals will be prioritized.
Specific Tasks
To achieve the objectives, the contractor will perform the following tasks:
Develop the agenda and detailed work plan, in closely work with UNESCO;
In closely collaboration with UNESCO Vietnam, to prepare and organize the Young Professionals for Water forum:

Develop an online registration form, invite targeted participants and manage the participant list;
Facilitate the forum with creative, interactive and participatory approaches;
Support logistic arrangement for event organization and travel of participants, guest speakers outside Hanoi if any.

Coordinate to invite and work with facilitators, guest speakers for their presentation/sharing sessions, in close consultation with UNESCO;
Write a summary report, including post-evaluation;
Deliverables
Forum agenda and detailed work plan;
Forum facilitation guide;
Invitation letter, Registration form for participants and list of participants; Forum post- evaluation form;
Forum materials (Presentations, guiding questions for discussion);
Final narrative report;
Financial report with relevant supporting documents.
Requirements
A legal and registered institution and/or organization;
At least 5 years of working experience in water-related issues and climate change in Vietnam;
Experienced in organizing similar forum/workshop/event in Vietnam, especially for youth;
Requirements for creative, dynamic, and youth-oriented approaches;
Experiences in collaboration with international organizations, or the United Nations in the area of youth participation is an asset;
For more information, visit UNESCO.