Deadline: 1-Dec-22
Applications are now open for the ClimateLab Program.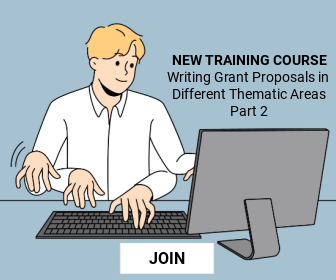 Themes
They employ a top-down investment approach that lives at the intersection of environmental impact and commercial viability. It focuses on four sectors of distinct importance and great potential impact to climate outcomes on the continent.

Agri-FoodTech

The world is a farmer. They support cutting edge technology to make that farmer- and the logistics and processing that gets food on people's plates- more environmentally efficient. This leads to better personal and climate outcomes.

Clean Off-Grid Solutions

Most Africans live off grid. They need to come online. The only way this can occur without massive negative environmental effects is for the lights to turn with clean renewables from day 1. They make that happen.

Mobility

African cities are growing at an alarming rate. They need solutions that optimize energy efficiency and air quality. They leverage the research and technical ability of Stellenbosch University to design these startup solutions.

Energy Efficiency

The cleanest energy is the energy they don't consume. They love technologies that do the same amount of work (or more) but using less energy.
Benefits
The 12-month business builder program offers the following:

$50,000 through a SAFE agreement with a valuation cap:

$25,000 of cash up front
$25,000 of co-building and other services

12-month bespoke program consisting of 8 months of active business building and 4 months of support services
Dedicated business building team working with cohort companies
World-class experts allocated to each team to complete project deliverables
Curated board of directors to provide strategic and governance support

Additional Benefits:

Amazon Credits: Companies will receive USD 25,000 of Amazon Web Service (AWS) credits for 24 months from receipt
Hubspot Discounts: Companies can receive up to 90% off of their first year of their Hubspot CRM subscription
Service Provider Discounts: Discounts are available from SU LaunchLab's preferred accounting legal, tax and marketing service providers
Pitch and branding: Companies will receive a professional pitch deck from SU LaunchLab's preferred provider as well as 1:1 pitch coaching sessions
Impact and Climate Reports: Depending on the stage and type of company, the opportunity exists for companies to collaborate with external consultants (or Stellenbosch University) to develop impact and climate reports for the company
Events: Companies will be invited to all demo days, closed-door investor events, and community events
Co-Working Facility: SU LaunchLab runs a co-working space situated in Stellenbosch, and up to 2 founders can make use of the hot desk facilities for the duration of the program
CEO and Founder Coaching: Dependent on the founders' needs and personal situation, a life coach will be provided to support founders
Content: Access to proprietary SU LaunchLab generated content and templates
Stellenbosch University: Companies will be provided with the opportunity to have knowledge exchanges with leading academics across a variety of different faculties and schools including agriculture, engineering, climate, data science, etc.
SU LaunchLab Network: Access to the entire SU LaunchLab network of investors, stakeholders, industry partners, etc.
What they do for Entrepreneurs?
Prepare your business to take on significant external capital
Execute the fundraise with you as a trusted advisor
Assist in developing a high-impact team to deploy capital
Outcomes
Diagnostic Report

They develop a report with key strategic insights and opportunities to share with stakeholders, investors and ambassadors.
The report serves as the foundation for business building support.

Financial Model

Startups are in a race against time between product-market-fit and runway. A clear, usable, actionable financial model is not only a must for raising investment but also provides the leadership team with a clear path to success.
Every team receives a world class model based on their unique operations and objectives.

Professional Pitch Deck & Training

A pitch deck is the ideal format to clearly articulate the key aspects of the customer problem, business model, team and milestones.
Every startup will be pitch perfect through training and employing data driven story telling.

Expert-Led Deliverables

They utilise their robust network of seasoned, experienced experts to help their teams make creative mistakes.
Their Experts work directly with teams in 4-6 week sprints with a clear deliverable as determined through the Diagnostic Report.
Eligibility Criteria
Accepting four teams only from across Africa.
Climate impact:

Mitigation: Companies that reduce or remove greenhouse gas (GHG) emissions
Adaptation and Resilience: Companies preparing for a world that will be significantly impacted by climate change

Preferred sectors:  

Clean Off-Grid Energy Solutions: Clean Cookstoves, PAYGO Solar, Storage & Cooling
Mobility: Electric Vehicles, Charging Infrastructure, Batteries
Agri-FoodTech: Precision Agriculture, Meat Alternatives, Regenerative Farming
Energy Efficiency: Smart Devices, Retrofits, Heating & Cooling

Preferred regions: 
Stage:

Early-stage startups (pre-seed and seed) with positive signs of product-market fit, evidenced by customer validation
Clear ambition to scale – they are looking for companies that can make a significant dent in climate change

Company needs:

Finance: Fundraising, financial models, cash flow management, business dashboards
Hiring and culture: Identifying and closing key hires, developing the hiring processes, culture setting
Scaling Sales: Sales playbooks, business development,
Legal support
Marketing and branding
For more information, visit https://www.launchlab.africa/climate-lab