Deadline: 9-Apr-23
Passionate about an environmental and/or social issue? Have a business enterprise or idea that contributes to addressing an existing environmental and/or social problem? Interested in taking the next step to grow your business, AND your environmental and social impact? Then apply for Eastern Caribbean Green Entrepreneurship Initiative 2023 Incubator Program.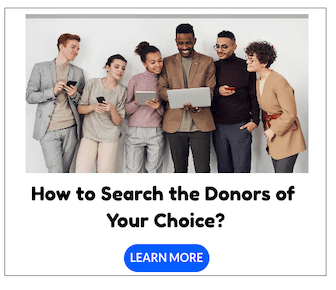 The Eastern Caribbean Green Entrepreneurship Initiative is a 3-year project funded by the Qatar Fund for Development (QFFD) and implemented by the Global Green Growth Institute (GGGI) in partnership with the OECS Commission.
At the Global Green Growth Institute, it is believed that green entrepreneurs are uniquely positioned as drivers of innovation, holding the keys to unlocking a transition to a green and sustainable future for the planet. The program aims to catalyse your business to showcase Caribbean solutions to Caribbean problems on a national, regional and global scale.
Funding Information
The Business Plan Competition serves to demonstrate the entrepreneur/teams' growth throughout the program and gives them the opportunity to compete for USD $10,000 in seed grant funding. Please note that to be eligible to participate in the Business Plan Competition, timely submission of weekly assignments, attendance to webinars and participation in coaching and mentoring sessions will be required. The program aims to award 10 USD $10,000.00 seed grants to participants in the Eastern Caribbean as part of the 2023 cohort of the program.
What Can Eastern Caribbean Greenpreneurs Expect?
The Eastern Caribbean Greenpreneurs Incubator program is a free, carefully curated training and mentoring program designed to support green entrepreneurs to build robust and sustainable business models, and the skills, tools, and confidence to implement them for success. The program will culminate in a business plan competition that will provide seed funds to winning Teams.
Kick-off Orientation – You will begin your journey with a hybrid (in-country and virtual) orientation session to meet other program participants, mentors, subject matter experts, 2 facilitators and business support officers from your country and region, while learning the program track and setting expectations.
12-Week Virtual Training – Orientation will be followed by weekly online training built around the social lean canvas through participatory webinars and online assignments – each module dedicated to one step of building out your business model.
Mentorship Program – Based on business needs and preferences, each Greenpreneur will be matched with a mentor who will act as a 'sounding board' and support to guide them through the process of building out their business models.
1-on-1 Coaching – You will receive individualised, in-country coaching from an in-country business development professional, who will provide support and feedback on tasks and help you to work through issues and answer questions about weekly modules.
Networking – During and beyond the program, Eastern Caribbean Greenpreneurs will have on-going opportunities to engage with like-minded entrepreneurs and supporters of green enterprises in the Eastern Caribbean region and beyond, providing opportunities for professional development, brand-building and awareness, and more.
Business Plan Competition – The final pitch competition involves inviting teams to put together their business plans and pitches. This includes 4 main components:

The Social Lean Canvas: This contains all core information about the business model on a single sheet.
A video pitch and slide deck: This is how teams communicate their vision, unique value, and feasibility in a compelling way.
Financial Forecasts: This allows teams to provide more detailed information about the viability of their business and potential for growth.
Theory of Change: This allows teams to demonstrate the sustainability of their model and the impact they want to make.
Who Are They Looking for?
You are part of a team or an individual entrepreneur with a green business idea or leading an early-stage green enterprise.
You aim to create positive environmental and/or social impact in your community or country through your product offerings, operations, or processes, while creating a profit.
You are dedicated and eager to learn, and passionate about your cause.
You have sound, technical understanding of your business or idea, but would like to learn more about how to build an effective and sustainable business model for success.
You are in your early stages: you will typically have already piloted or launched your business and can demonstrate early traction or proof of concept.
You have typically been in operation for less than two years and your sales revenue to date is less than USD $100,000.
Your business is innovative and unique in some way.
You want to learn, connect, and share with others: you are eager to network with like-minded green entrepreneurs from across the region.
You have sufficient access to the internet and a computer to enable participation in the online components of the program.
You are fluent in the English language (oral and written).
You are committed to fully participating in a 6-month program of training, mentoring, coaching and networking, culminating in a business plan competition.
Eligibility Criteria
The following criteria must be met for applications to be assessed for the Eastern Caribbean Greenpreneurs Incubator program. Please ensure that you meet the criteria listed below before completing the application form:
The lead applicant must be a citizen of a participating OECS member country:
The business must operate or be intended to operate as a for-profit business in one of the countries listed above.
The business or business idea must demonstrate a green focus.
The minimum age of lead applicant is 18 years old.
For more information, visit GGGICaribbean.