Deadline: 15-Mar-21
Want to fight Climate Change and improve the quality of Life in Africa? If yes, then apply for Eisenhower Fellowships (EF) that is seeking outstanding applicants for its innovative Fall 2021 Africa Program.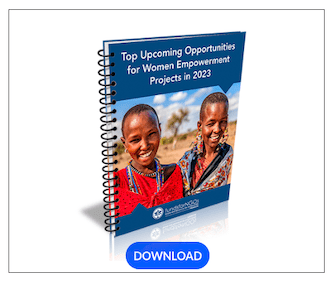 The Eisenhower Fellowships (EF) has launched the 2021 Africa Program for Regional Leaders Fighting Climate Change. This Fellowship will host a regional program focused on connecting and empowering outstanding midcareer African leaders ages 32–45 from diverse fields confronting the negative impact of climate change in Sub-Saharan Africa.
The program will combine a mixture of virtual and in-person meetings spread over several weeks this fall, bringing African leaders to the United States for a unique personal and professional experience. These include leaders in the fields of agriculture, public safety, environmental protection, finance, water and food security, energy and other sectors where climate change has negatively affected the quality of life across the continent.
EF will select a diverse mix of Fellows based on their track records of effective leadership, their potential for greater influence in their professional fields and their commitment to foster understanding through dialogue. All Eisenhower Fellows pledge a lifelong engagement with EF to advance its mission of creating a world more peaceful, prosperous and just.
Eligibility Criteria
Ideal candidates, ages 32 to 45, are dynamic doers, working in fields actively confronting the consequences of climate change, including agriculture, housing, public safety, environmental protection, finance, water quality, food security and energy, among others.
Ascendant midcareer leaders, primarily from Ghana, Kenya, Nigeria, Rwanda, South Africa, Tanzania and Zimbabwe are invited to propose transformative projects in their respective fields and collaborative solutions to the negative impacts of global warming across Sub-Saharan Africa. Exceptional leaders from other countries with a track record of working regionally also will be considered.
For more information, visit https://www.efworld.org/the-2021-eisenhower-fellowships-africa-program/