Deadline: 28-Feb-23
The Island Climate Initiative (ICI) has launched the Island Plastic Challenge (the "IPC") with the objective of sourcing alternatives and solutions to the challenges faced by the FMCG industry in connection with plastic packaging.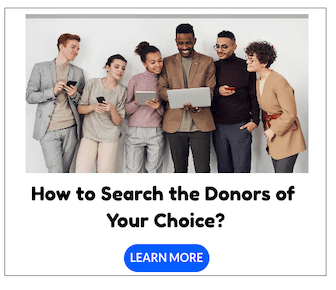 The IPC is funded by the United States Agency for International Development ("USAID") through their Clean Cities, Blue Ocean ("CCBO") Program. CCBO is USAID's flagship program to reduce ocean plastic waste and is implemented by Tetra Tech ARD in Sri Lanka and nine other countries.
The Island Plastic Challenge aims to identify solutions to single-use plastic packaging challenges faced by Sri Lanka's Fast Moving Consumer Goods (FMCG) sector.
Types of Challenges
Incorporating r-plastic into primary, non-food-grade packaging

In Sri Lanka, there is no plastic manufacturing, rather the processing of virgin plastic resin into finished products. The plastic resin for this purpose is imported which consumes valuable foreign reserves from an already dollar-strapped economy. This economic situation, the Sri Lankan government's own goal of increasing plastic waste recycling and the consumer goods companies who are actively looking to increase the sustainability of the way they package their products provides the ideal scenario for this technology to be implemented and promoted in Sri Lanka.

Alternatives to Tetra Pack

Tetra Pak is an innovative method of packaging perishables to extend shelf lives while ensuring the safety and quality of the product. However, in Sri Lanka, their complex construction comprising paper, plastic and aluminium means prevents them from being fully recycled or otherwise responsibly disposed of and thereby stand in the way of a move toward a truly circular economy. An alternative that provides the functionality of Tetra Pak while also enhancing the post-consumer aspect of the packaging is highly desirable.

Edible packaging

Plastic packaging boasts several properties that are essential to perfectly deliver the product to the consumer. Therefore, eliminating packaging is an approach that requires significant innovation. The use of edible packaging is one such elimination option that is currently gaining widespread attention and interest.

Recyclable/Biodegradable/ Compostable alternatives for multilayer laminates in personal and home care products

In Sri Lanka, the government has ambitious plans to increase the country's plastic recycling rates which at present languish at under 5%. Therein lies the expectation that this goal will result in legislation that will push packaging to become more recyclable, biodegradable, or compostable. To pre-empt this, consumer goods companies have set their own internal goals to make their packaging more sustainable by replacing their currently non-recyclable multilayer packaging with alternative materials.

Biodegradable alternative to high moisture barrier sachet

In Sri Lanka, sachets used for non-food products have been completely banned by the government. As the government continues to implement its plastic waste management strategy, multilayer plastic laminates, food-grade or not, which sachets are, are at risk of being banned or phased out soon. Spurred on by government policy and consumer sentiment, particularly from export markets, many consumer goods companies that heavily use sachets are themselves exploring the use of more sustainable alternatives.

Non-plastic alternatives to non-food grade sachets

In Sri Lanka, sachets which are 20ml/20mg or smaller used for non-food products such as shampoos, conditioners and detergents have been completely banned by the government. The lower-income, bottom-of-the-pyramid segment that was the primary market for these sachets is now underserved and the companies that market these products have lost an important source of revenue. An inexpensive, alternative solution is needed to deliver the micro-portions of these everyday products to consumers.

Eco-friendly labels

Labels are critical in differentiating a company's offering from its competitors and plays a vital role in the aesthetic appeal of a product. However, labels nowadays being made of combination of paper and plastic therefore are not recyclable, biodegradable or compostable. A need exists for alternatives to existing label technology which can allow them to be responsibly disposed of, thus contributing to the circularity of the entire product.

Recyclable alternative for packaging meat and processed meat products

With there being more stringent health and safety requirements on food-grade packaging, the barrier properties become even more crucial in ensuring the product inside remains safe to consume. With legislation to increase the recyclability, compostability, or biodegradability expected in the near future, alternative solutions are in high demand. However, for food-grade packaging, unlike for its non-food-grade counterparts, the incorporation of recycled plastic into the packaging is not allowed, and therefore, increases the complexity of developing suitable solutions.
Why Apply?
This is your platform to promote your innovative plastic waste reduction solutions, yourself and your company or your organization.
Successful applicants will be invited to demonstrate their solutions at a showcase event to an audience that will include representatives from Sri Lanka's FMCG sector seeking solutions and the Ministry of Environment.
USAID will provide selected solution providers the opportunity to publish a 5-minute video of themselves and their technology on their Urban Links website.
A chance to collaborate and work with ICI, government stakeholders and Sri Lanka's premier FMCG companies to pilot your technology.
Become part of Sri Lanka's plastic waste management efforts and become a part of growing Community of Startups and SMEs working to create a circular economy in Sri Lanka.
Eligibility Criteria
Pretty much anyone. Individuals, teams, start-ups, or even established companies that have a solution which could potentially solve one or more of the challenges listed on this website are eligible and more than welcome to apply. Or even if it doesn't fit into any of the different challenges listed, but you think that they still would want to know about it, get in touch.
Just remember, all individuals, team members, and/or employees must be 18 years of age or older to apply.
you do not need to be in Sri Lanka nor based in Sri Lanka to apply.
For more information, visit USAID.