Deadline: 30-Mar-23
Are you an early-stage green entrepreneur in Fiji, Kiribati, PNG, Samoa, Tonga or Vanuatu? Passionate about addressing environmental or social problems through your business? Keen to take the next step to learn & grow your business, environmental & social impact? Interested in the opportunity to win US$5,000 in seed grant funding? If you are interested then apply now for the Pacific Greenpreneurs Incubator Program.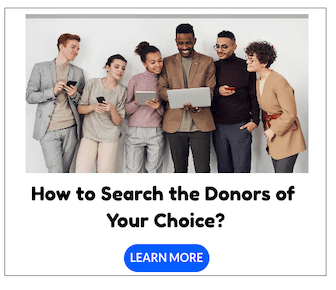 The Pacific Greenpreneurs Incubator program is focused on supporting green enterprises to grow, generating positive environmental and social impact.
Focus Areas
Green business focus
Enterpreneurial mindset
Business growth
Funding Information
The competition serves to demonstrate Greenpreneurs' growth throughout the program and gives you the opportunity to compete for USD 5,000 in seed grant funding.
What can Pacific Greenpreneurs expect?
Their Pacific Greenpreneurs Incubator program is a free, carefully curated training and mentoring program designed to support green entrepreneurs to build robust and sustainable business models, and the skills, tools, and confidence to implement them for success. The program will culminate in a business plan competition that will provide seed grant funds to winning enterprises.
Orientation – An initial Orientation session will be held in-person for each country to introduce incubator participants to each other, set expectations and explain how to use the online training platform.
Kick-off Workshop – As Pacific Greenpreneurs, you will begin your journey with an intensive two-day in person kick-off workshop (COVID-19 restrictions permitting) to focus on your business and meet like-minded green entrepreneurs and mentors from your country and the region to focus on your business model. Where an in-person workshop is not possible, you will join a virtual orientation and training sessions with other program participants from your country, while learning the program track, setting expectations, and meeting your mentor.
Virtual Training – The Kick-off workshop will be followed by weekly online training built around the lean start-up canvas through webinars and online assignments – each module dedicated to one step of building out your Sustainable Green Enterprise Plan.
Mentorship Program – Based on business needs and preferences, each Greenpreneur will be assigned a mentor who will act as a 'sounding board' and support to guide them through the process of building out their business models.
Group Coaching – Following each webinar, mandatory weekly group coaching sessions will be facilitated in each country to apply the module learnings to the local context, answer questions related to exercises, facilitate peer learning and more.
Individual Coaching – You will receive individualised coaching from your Country Facilitator who will provide support and feedback on tasks and help you to work through issues and answer questions about weekly modules.
Networking – During and beyond the program, Pacific Greenpreneurs will have ongoing opportunities to engage with like-minded entrepreneurs and supporters of green enterprises in the Pacific region and beyond, providing opportunities for professional development, brand-building, awareness, and more.
Business Plan Competition – The business plan competition involves participants putting together their business plans and pitches:

Business Pitch – A video pitch and accompanying pitch deck communicating the enterprise's vision, unique value, planned impact and plans for the future.

Sustainable Green Enterprise Plan – documenting the various aspects of an enterprise's business plan holistically including a Social Lean Canvas business plan on a page; a financial model and an impact model (Theory of Change).
Who are they looking for?
You are part of a team or an individual entrepreneur with a green business idea or leading an early-stage green enterprise.
They strongly encourage teams (maximum 5 people) to apply.
They strongly encourage women, youth and persons with disabilities to apply.
You aim to create positive environmental and/or social impact in your community or country through your product offerings, operations, or processes, while creating a profit.
You are dedicated and eager to learn, and passionate about your cause.
You have sound, technical understanding of your business or idea, but would like to learn more about how to build an effective and sustainable business model for success.
You are in your early stages: you will typically have already piloted or launched your business and can demonstrate early traction or proof of concept.
You have typically been in operation for less than two years and your sales revenue to date is less than USD 100,000.
Your business is innovative and unique in some way.
You want to learn, connect, and share with others: you are eager to network with like-minded green entrepreneurs from across the region.
You have sufficient access to internet and a computer to enable participation in the online components of the program.
You are committed to completing a 4-month program of training, coaching, mentoring & networking from May – August 2023 culminating in a business plan competition.
You are comfortable with written & spoken English language.
Eligibility Criteria
The following criteria must be met for applications to be assessed for the Pacific Greenpreneurs Incubator program. Please ensure that you meet the criteria listed before completing the application form:

The lead applicant must be a citizen of one of the following countries:

Fiji, Kiribati, Papua New Guinea Samoa, Tonga, or Vanuatu.
Proof of citizenship will be required.
The enterprise must operate or be intended to operate as a for-profit business in one of the countries listed.
The enterprise or business idea must demonstrate a green focus.
The minimum age of the lead applicant is 18 years old.
For more information, visit GGGI.