Deadline: 28-Nov-22
Better Cotton is seeking proposals from skilled individuals or organisations with expertise in the cotton supply chain to develop comprehensive value chain analysis and mappings for a range of Better Cotton countries that will be used to inform the implementation of traceability.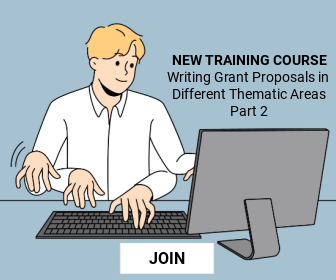 The purpose of the assignment is to document how cotton flows through supply chains in a range of countries and to provide Better Cotton with visibility on the actors, processes, and documentation necessary to deliver a robust traceability system in each of these countries. The consultant should also provide an overview of the main challenges the country's cotton sector is likely to face in the adoption of traceability and share recommendations to address these challenges.
Deliverables
Inception Report

Upon the review of available documents and an initial discussion with Better Cotton, the consultant
Should submit an inception report and give a presentation to the Better Cotton project team.
The Inception report and presentation will:

Describe the approach that will be used to undertake each of the tasks
Include a detailed work plan and schedule
Include a list of stakeholders to be interviewed, and identify where the consultant will need support from Better Cotton to engage additional further stakeholders
Include an outline for the final report to be submitted

Final report and recommendations

The full report and recommendations should include:

Detailed supply chain analysis and mapping of how cotton moves through country supply chains, including descriptions of roles, responsibilities, processes, documentation and any associated data, technologies, and systems. Documentation should be shared and explained in English if this could support subsequent verification. The mapping should include an outline and description of the processes happening at each supply chain stage and how these processes may impact the traceability of cotton fibers.
An analysis of how site-level processes, data and documentation in the country's cotton supply chain vary across regions, identifying ways in which Better Cotton may verify the credibility of documentation.
A series of detailed recommendations based on extensive research to assist Better Cotton in mitigating the challenges associated with site-level processes, data and supply chain documentation while implementing physical traceability.
Report should be no more than 25 pages
Geographical Area
Applicants are invited to develop a proposal for one, several or all of the following countries:
Countries with Better Cotton production and processing

India (State level mapping may be required)
USA

Countries with Better Cotton processing only, no production
Eligibility Criteria
Interested parties can apply for one or more of the country supply chain mappings. The detailed proposal to submit should include at a minimum:

A succinct, well-documented technical proposal that includes:

A summary of the overall purpose and each task to be completed
An overview of the proposed methodology and approach
Activities and a corresponding timeline
A clear description of the project team, detailing the relevant experience of team members (especially regarding the country context the application is tailored to)
Declaration of any potential conflicts of interest relating to this assignment

At least one sample of previous relevant work (the contents of which will remain confidential and will be used for the sole purpose of evaluating the submission). This sample report must be less than three years old unless particularly relevant to this assignment.
Financial Proposal: Please provide a detailed budget in Euros per country including time allocated and daily rates, as well as any expenses that will be incurred, respecting the overall budget available for the assignment detailed in the Budget & Payment section at the end of this document.
Required Skills & Knowledge
Experience in analysis of cotton supply chains
Solid knowledge/understanding of the Chain of Custody and traceability in agricultural or mined commodities (preferably with experience in auditing and supply chain compliance)
Knowledge of approaches to supply chain integrity
Experience working in or extensive knowledge of the production or processing country
Excellent analytical skills
Excellent written communication and report writing skills
Fluent written and spoken English
For more information, visit https://bettercotton.org/proposals/request-for-proposals-better-cotton-country-supply-chain-mapping/