Deadline: 26-Nov-22
Are you looking for support to scale your compelling climate solution? How about access to world-class expertise? Or opportunities to commercialise your solutions in Singapore and beyond? If yes, then apply for Cycle 2 of the Sustaintech Xcelerator 2023 program.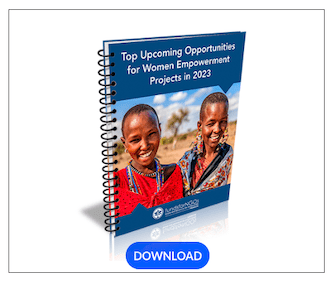 The Sustaintech Xcelerator Cycle 2 (2023) is seeking climate innovators to present feasible carbon dioxide and/or greenhouse gases removal pathways, to accelerate development at scale as part of a suite of climate actions.
The Sustaintech Xcelerator 2023 is a 6-month hybrid accelerator focused on carbon removal with the aim to eliminate carbon dioxide (CO2) and/or greenhouse gases from the atmosphere at scale.
Focus Areas
The Sustaintech Xcelerator Cycle 2 will accelerate solutions in following three main areas:
Nature-based approaches such as afforestation and reforestation
Technology based approaches such as carbon capture and storage
Enablers such as digital tools and capabilities on carbon accounting and sourcing of ESG data, with a preference for solutions that can help SMEs implement viable technology solutions to green their operations
Benefits
The Sustaintech Xcelerator provides bespoke support to selected applicants from our world-leading supporters like DBS Bank, Temasek, GenZero, Google Cloud, Capgemni, National University of Singapore Centre for Nature-based Climate Solutions, Verra and the World Bank. Your team will have access to the expertise from these organisations and their partners, helping to accelerate their solutions for large-scale impact.
Grant: A S$50,000 grant awarded to each selected innovator.
Mentorship: Each innovator will be paired with mentors from our partners and other organisations in our network.
Research: Innovators will have access to leading research expertise from the NUS Centre for Nature-based Climate Solutions.
Exposure: Innovators will be given frequent pitching and speaking opportunities. Public showcases will be organized with a wide range of private- and public sector stakeholders.
Continuity: Innovators will be provided with opportunities to remain engaged in the Singapore ecosystem – through academic partnerships and commercialisation opportunities.
Resources: Each team will be provided with in-kind resources including free office space in Singapore (for local teams).
Eligibility Criteria
​Sustaintech Xcelerator is a global accelerator. They invite start-ups, established companies and academics commercialising new technologies to join the challenge.
Some examples of technologies and solutions that will be able to remove carbon at scale
Directly removing carbon from atmosphere at scale of 1MT potential by 2030, eg. nature-based, technology-based or hybrid.
Enabling carbon removal. e.g. through improved efficiency, verification or financing of carbon removal projects
Enablers such as digital tools and capabilities on carbon accounting and sourcing of ESG data, with a preference for solutions that can help SMEs implement viable technology solutions to green their operations
For more information, visit https://www.sustaintechx.com/