Deadline: 15-Jun-2020
USAID has announced 'Feed the Future Kenya Crops and Dairy Market Systems Activity', designed to facilitate improved productivity and development of competitive, resilient, and sustainable dairy and horticulture market systems in selected counties in Eastern and Western regions of Kenya.
The Kenya Crops and Dairy Market System (KCDMS) is a five-year (Oct 2017– Sept 2022) Activity of the USAID funded Feed the Future initiative implemented by RTI International.
The Activity is capitalizing on facilitation of private-sector market driven partnerships and investments that promise development of high-value value chains through higher productivity, quality improvements and greater supply chain efficiency. Financing has been identified as a key constraint that inhibits the potential of intensification and diversification to higher value agricultural chains. For this reason, KCDMS is implementing approaches that seek to increase access to various forms of finance for agro-enterprises and small-holder farmers
Project Objectives
KCDMS's goal is to transform agricultural market systems to enable intensification and diversification into higher value commodities and non-farm activities. The project is doing this by facilitating market driven partnerships that bring together all players to invest in higher productivity, quality improvements and greater supply chain efficiency. Key to this is facilitating access to finance with a view to unlocking potential constraints to expansion and development of tailored financial services that meet value chain demands.
General Requirements
All applicants must have prior experience in financial services consulting in Kenya and should demonstrate experience in designing and supporting implementation of agribusiness finance training programs. Successful applications will be invited to negotiate with KCDMS and ECLOF Kenya to undertake the assignment, with agreed deliverables and budget.
Duration
It is anticipated that the first phase of the assignment can be concluded within a 2-month timeframe to be followed by a training roll-out support period of not more than two (2) additional months. KCDMS therefore invites innovative proposals that will achieve the above objectives within this period.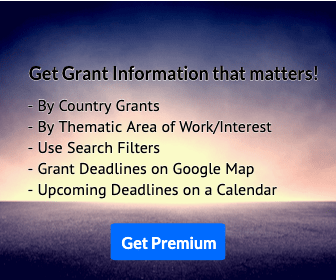 Required Documents
Cover Page (includes project title, name of organization/company, contact details – name of contact person, physical address, phone number, and email address).
Technical proposal: The technical proposal will address all issues related to the assignment activities and approach to produce deliverables.
Cost proposal/budget – Applicants should submit a detailed budget in the required excel format, accompanied by a narrative that explains the basis of the estimate for each line item.
Eligibility Criteria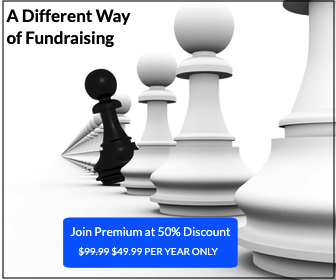 Eligible applicants include any legally registered organization that has experience in the areas laid out in the attached Scope of Work.
Applicants must demonstrate in-depth understanding of and practical experience working in the Kenyan financial sector and specifically, the microfinance industry. The bidder must also demonstrate a thorough understanding of agribusiness, value chain finance (specifically dairy), related business/economic conditions and the rural operational environment.
The successful bidder will also possess the following technical qualifications.

The firm will nominate personnel with a pool of technical competencies in agricultural/rural finance, Microfinance operations, financial products processes, strategy, development training, economics, and research.
Has previous relevant experience in conducting successful training programs for financial services in agriculture. Experience in agricultural market systems approaches especially in dairy value chain and related investments is required.
Demonstrate broad experience in financial interventions for dairy value chains
Understanding of the economic, financial, demographic and market systems landscape in the operational counties will be an added advantage.
Evaluation Criteria
A technical panel from KCDMS and ECLOF Kenya will review proposal submissions using the following criteria:
Technical approach: Applicants should describe their approach/methodology for undertaking this assignment. detailed work plan with specific timelines, activities, and deliverables.
Organizational & Technical (personnel) Capacity: the bidder must provide CVs for technical personnel or consultants as an annex to the proposal. In case of more than one technical person, the name of the Team Leader should be indicated, and a reasonable staffing plan for implementing this assignment given to justify the expected level of effort of each of the consultants.
Previous relevant experience: including contact details, value, and duration of the assignment.
Budget – all applications should include a detailed itemized budget as per the activities proposed to be undertaken using the prescribed excel budget format.
For more information, visit https://www.rti.org/sites/default/files/rfp-kcdms-fy20-030_-_technical_assistance_bds_to_eclof_kenya_microfinance_ltd.pdf