Deadline: 4 June 2020
The Professional Fellows Division in the Office of Citizen Exchanges at the U.S. Department of State's Bureau of Educational and Cultural Affairs (ECA) invites proposal submissions for the FY 2020 Young Transatlantic Innovation Leaders Initiative (YTILI) Professional Fellows Program.
The YTILI Professional Fellows Program will bring leaders, ages 25-35, to the United States from 45 countries in Europe. The YTILI Professional Fellows Program is a two-way exchange program designed to strengthen the transatlantic relationship, develop sustainable partnerships between U.S. and European entrepreneurs and innovators, promote regional integration and cooperation in Europe, and encourage European businesses, governments and civil society to develop their innovation ecosystems.
The purpose of the Act is "to enable the Government of the United States to increase mutual understanding between the people of the United States and the people of other countries…; to strengthen the ties which unite us with other nations by demonstrating the educational and cultural interests, developments, and achievements of the people of the United States and other nations…and thus to assist in the development of friendly, sympathetic and peaceful relations between the United States and the other countries of the world." The funding authority for the program above is provided through legislation.
The YTILI Professional Fellows Program supports the following broad goals:
Promote mutual understanding and lasting partnerships between emerging leaders from Europe and the United States;
Strengthen the entrepreneurial and leadership skills of YTILI Professional Fellows so they can achieve success, grow their businesses in size and impact, and lead positive change in their workplaces, communities, and countries;
Provide opportunities before, during and after the U.S.-based program for the YTILI Professional Fellows and American participants to collaborate and share ideas, approaches, and strategies to develop solutions to pressing business challenges;
Increase Americans' global competitiveness through new and expanded partnerships with professionals from Europe;
Assist the YTILI Professional Fellows in identifying new resources, networks, and support for their businesses or organizations; and
Create a transatlantic network of entrepreneurs, business leaders, and innovators that supports entrepreneurial partnerships and continued business opportunities between the people of Europe and the United States.
Funding Information
ECA's intent to award one cooperative agreement of up to $1,050,000, for the administration of the FY 2020 YTILI Professional Fellows Program.
Eligible Countries and Themes
Fellows will be business or social entrepreneurs, ages 25-35, recruited and selected from 45 eligible countries in Europe: Albania, Armenia, Austria, Azerbaijan, Belarus, Belgium, Bosnia and Herzegovina, Bulgaria, Croatia, Cyprus, Czech Republic, Denmark, Estonia, Finland, France, Georgia, Germany, Greece, Hungary, Iceland, Ireland, Italy, Kosovo, Latvia, Lithuania, Luxembourg, Malta, Moldova, Montenegro, Netherlands, North Macedonia, Norway, Poland, Portugal, Romania, Russia, Serbia, Slovakia, Slovenia, Spain, Sweden, Switzerland, Turkey, Ukraine, and the United Kingdom. ECA reserves the right to modify the final list of participating countries and the allocation of participant numbers by country in the FY2020 cooperative agreement and up to two subsequent renewal cooperative agreements.
Proposals should address the following themes: entrepreneurship, innovation, and transatlantic connections. These include, but are not limited to, increasing trade and marketing across borders to create synergies and strengthen U.S. job growth and exports and strengthening Western government values like competition and innovation.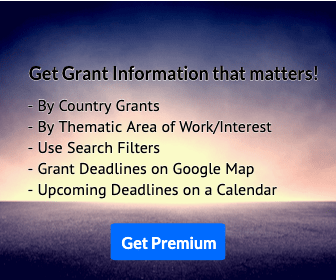 Eligibility Criteria
Fellows must be selected through an open, merit-based, competitive process in consultation with ECA and the Public Affairs Section (PAS) of the respective U.S. Embassies and Consulates ("posts") in relevant European countries. ECA will encourage PAS, if feasible, to be involved in participant selection and interview candidates from a slate of eligible Fellows; however, full responsibility for recruitment coordination and implementation lies with the award recipient.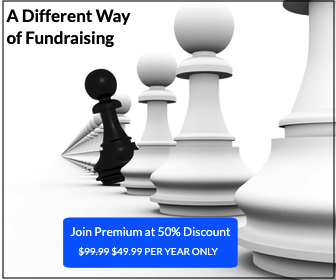 Proposals must demonstrate how a diverse cohort of Fellows will be recruited, including minorities, and marginalized populations, and individuals with disabilities. Special attention should be made to the recruitment and selection of women entrepreneurs. At a minimum participant selection criteria for Fellows must include the following:
Citizen of eligible country mentioned above;
Business or social entrepreneur, 25 to 35 years old, with a demonstrated track record of at least two years of experience successfully managing an entrepreneurial venture in their home countries. "Social entrepreneur" is defined as an individual who implements an innovative solution to a pressing social challenge employing a job-creating and/or revenue-generating business model. Such social enterprises can be for-profit or non-profit. "Business entrepreneur" is defined as a person who has successfully started his or her own for-profit business and has successfully maintained the business for at least two years.
Demonstrated commitment to develop, enhance, or lead an existing venture. During the application process, successful candidates must provide a well-articulated action plan they will work to refine and for which they will seek support during their fellowships;
Demonstrated viability of their current ventures through indicators such as: investment to date, current or planned number of employees, profits, social impact analysis, and an overall track record of achievement in the field;
Social entrepreneurs should have experience in one or more of the following areas: (1) alleviating youth unemployment; (2) creating positive alternatives and economic opportunities for at-risk youth; (3) increasing social inclusion; or (4) promoting transparency and fighting corruption;
Demonstrated proficiency in both written and oral English.
American Participants
The award recipient will select approximately 15 American participants in an open, merit-based, competitive process, in consultation with ECA, to travel to a limited number of European countries in support of Fellows. American participants must be U.S. citizens primarily selected from those individuals who served as placement hosts for the Fellows at the fellowship placement organizations, and who had significant engagement with the Fellow during the U.S.-based program. Selected American participants should also have expertise and experience to support Fellows' action plans, follow-on projects, special initiatives, and community engagement activities.
For more information, visit https://www.grants.gov/web/grants/view-opportunity.html?oppId=326096