Deadline: 15-Jan-23
The Kinship Foundation has launched Kinship Conservation Fellowship to support conservation practitioners across the globe.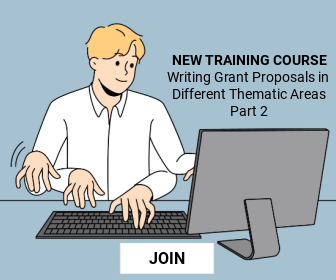 The program is designed to advance your career and equip you with new skills, insights, and analytical tools to accelerate the projects you lead at home.
The month-long, in-residence Fellowship focuses on market-based solutions in conservation and cultivates your leadership skills in the sector. Through interactive discussions, systems-thinking exercises, and peer-learning sessions, Fellows engage with stories and innovative solutions to overcome complex challenge that they can apply to their own work.
Delivered by a faculty of global experts, the program's curriculum is curated to the unique opportunities of each year's cohort and exposes Fellows to the six Kinship Conservation Pillars for market-based solutions. Their faculty work closely with each Fellow to explore new ways to apply market-based approaches to environmental issues.
Benefits
For attending the Fellowship in Bellingham, WA, Fellows receive a stipend of US$8000, net of customary U.S. tax withholding.
Eligibility Criteria
They're looking for conservation leaders with at least five years of on the ground experience in conservation, who are involved with the implementation of market-based approaches to solve environmental problems and ready to be part of an expanding community of global leaders. Applicants commonly hold positions in nonprofit organizations, government, or the private sector.
Fellowship applications include a project proposal that outlines an environmental issue related to the applicant's work and details their plans to develop a solution using market approaches.
Successful applicants will be familiar with business and economic principles and work in a setting where these principles can be integrated with conservation work. Each year 18 applicants are selected to participate in the Fellowship program.
In order to be considered for the program, applicants must meet the following requirements:

Possess a minimum of a four-year U.S. college degree (or its equivalent).
Have a minimum of five years relevant work experience after completing a degree.
Be proficient in spoken and written English.
Be a conservation practitioner (rather than an academic or researcher).

Applicants who meet the requirements will be evaluated in the following areas:

Proposed project viability and appropriateness
Leadership potential
Potential contribution at the Fellowship program and ongoing membership in the Fellows Community.
Note: All Fellows are responsible for paying their own applicable local, state and federal taxes in respect of the stipend.  Additionally, payments to non-US citizens will be subject to customary US tax withholding (currently at 22%, resulting in a net payment of approximately US$6240, subject to change based on then-current US tax laws).
For more information, visit https://kinshipfellows.org/program/