Deadline: 1-Mar-23
The Wells Mountain Initiative (WMI) is seeking applications for its Scholars Program 2023.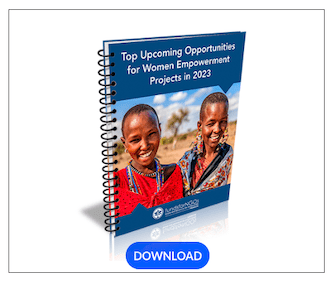 The Wells Mountain Initiative (WMI) is a public charitable foundation based in Bristol, Vermont, USA, which has been approved under the United States Internal Revenue Service under Section 501(c)(3). WMI works to create social change through education and community building by providing bright young people in the developing world with student scholarships and skills training, building a network of grassroots leaders who are catalyzing community transformation.
Benefits
The scholarship Supports:

Tuition and fees
books and materials
other related costs.
Funding Information
They Award 60-80 scholarships per year. Their maximum scholarship os $ 3,000 USD per year but averagr is $ 1500 USD.
Eligibility Criteria
Their Ideal Candidate – A student, male or female, from a country in the developing world who:

Successfully completed a secondary education, with good to excellent grades
Is 35 or under on March 1, 2023
Will be studying in his or her country or another country in the developing world*
Is pursuing his or her first bachelor's degree or diploma
Will be enrolled in a program of study that will benefit the community and/or contribute to the continued growth and advancement of his or her home country
Plans to live and work in his or her own country after graduation
Has demonstrated his or her commitment to giving back and has volunteered prior to applying
May have some other funds available for his or her education, but will not be able to go to pursue his or her tertiary degree without financial assistance
Applications must be received by March 1 of each year to be considered for the following academic year. WMI Scholars are selected through an in-depth multi-step review process. The selected WMI Scholars will be emailed on August 1. Their names will also be published on our website homepage and the WMI Facebook page. Those who are not selected will also be notified after August 1.
Responsibilities
Maintain good grades in all university studies
Be an ambassador for community service and engagement
Perform, record and document 100 hours of community service activities throughout
the year
Complete the Academic Semester Report & Community Service Report for WMI
Scholars
Send official semester transcripts twice a year
Communicate with the Student Scholar Coordinator openly regarding your situation as a student.
Selection Criteria
You will need the following information in order to complete this application:

Grade transcripts from schools attended
National exam results if applicable
Tuition fees structure from your university (can provide from website if not accepted yet)
500 – 1000 word personal statement
500 – 1000 word essay question
Essay prompt: If you were awarded $1000 for a community service project to help your community, what issue would you address? Who would benefit and how? How would you measure the success of the activity? Please provide a detailed budget for all expenses. Note: this is a hypothetical situation and should not be considered a request for funding.
Two recommendation letters
Headshot photo
National ID or alternative form of ID.
For more information, visit WMI.