Deadline: 15-Nov-21
The Global Initiative Against Transnational Organized Crime (GI-TOC) is pleased to announce the third edition of the Resilience Fellowship (henceforth, 'the Fellowship'), which for 2022 will have environmental crime as its theme.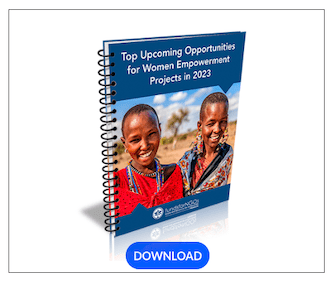 The Fellowship builds a platform for cross-sectoral, global and interdisciplinary collaboration between civil society actors, human rights activists, journalists, artists, scholars, policymakers, grassroots community leaders and others working to counter the effects of organized crime.
Themes for 2022: Environmental Crime
In 2022, the Resilience Fellowship theme will focus on environmental crime.
Fellows will use their diverse perspectives to collaborate on a range of outputs based around this theme.
They will also raise awareness on the importance of countering environmental crime as Resilience Fund Ambassadors.
Environmental Crime Issues
Links between environmental crime and other serious crimes (financial crimes, cybercrime, drug trafficking).
Illegal exploitation of resources (deforestation, illegal fishing, illegal logging, illegal mining, militarization).
Environmental migration and its links to smuggling of people.
Illegal waste dumping (soil and water contamination, dumping of e-waste and toxic chemicals).
Environmental crime and corruption.
Community responses to environmental crime.
Potential Projects
Community-based natural resource-/organized crime-monitoring mechanisms.
State-focused advocacy to recognize and respond to environmental crime.
Advocacy for inter-institutional coordination (national, regional or global) to respond effectively to the threats of environmental crime.
Community mobilization through capacity-building programmes that improve local agency against these crimes.
Creating and/or fostering networks against environmental crime.
Building capacities to investigate and report on environmental crimes.
Approaches
The Resilience Fellowship is based on a three-pronged approach:
Sponsorship: Providing financial support so that Fellows will have the time and resources to carry out their individual work and a collaborative project.
Networking: Offering mentorship opportunities with experts from the GI-TOC, as well as bringing Fellows together to begin a collaborative project to be undertaken during their Fellowship year.
Dissemination: Creating opportunities for Fellows to publicly share their work and ideas – through platforms such as conferences, civil society forums and national and international publications, which will expand public discourse, deepen engagement with society, and invite the support and participation from the general public and, ultimately, policymakers.
Award Information
Grants of US$15 000 per Fellow will be awarded for one year.
Eligibility Criteria
For the year 2022, a total of 10 Fellows will be selected.
Applicants should have a background in any of the following fields: journalism and media; activism; advocacy and community mobilization; the creative arts (artists, writers, filmmakers and others); community leaders (religious, cultural, youth leaders); academia (researchers and scholars), and the public sector (policymakers). Individuals from other disciplines will be considered if their work is relevant to the Fellowship's objectives and the annual theme.
Selection Criteria
Participants should be from countries disproportionately affected by organized crime and/or from least developed countries.
Participants should ideally work closely within communities severely affected by environmental crime, or have strong ties within them, and should have ongoing or established projects or engagement. The cross-border nature of issues relating to organized crime allows applicants working within a wider, non-geographic community to be considered on a case-by-case basis. There is no requirement that the Fellow live in the community concerned.
Participants should be able to demonstrate how the funding and support will be used.
Participants who have direct experience in their communities' issues, related to the annual theme, are particularly encouraged to apply.
Participants must be fluent in at least one of these three languages: Spanish, English or French.
Participants' prior work should demonstrate a commitment to the ethics and values of the Resilience Fund.
For more information, visit https://resiliencefund.globalinitiative.net/resilience-fellowship-2022/