Deadline: 06-Mar-23
Yayasan Strategi Konservasi Indonesia (CSF Indonesia) in collaboration with the Faculty of Fisheries and Marine Sciences (FPIK) IPB University is pleased to announce the 4th Marine Fellowship Program (2023-2024).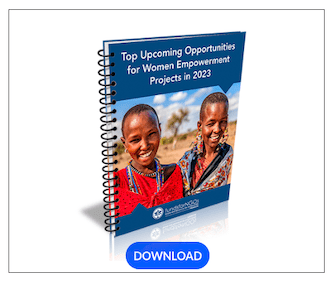 The fellowship program covers research funds, economic training, and research mentorship. They invite graduate students, researchers, academics, analysts, and practitioners to submit project proposals in applied economic research for a sustainable and inclusive blue economy development framework in Indonesia. Ten fellows will be selected from the pool of applicants, and the tenure ship is only for 10 months. This fellowship is made possible by generous support from the David and Lucile Packard Foundation.
Research Themes
Sustainable fisheries economics (fisheries management and sustainability, and fisheries governance)
The economic study of sustainable coastal and marine tourism (conservation-based marine tourism)
Institutional economics and governance of marine and fisheries
Linkages of regional economic dynamics based on terrestrial, coastal, and marine ecosystems
Aquaculture socioeconomics
Economic analysis of upstream to downstream fisheries (input-production-output-market)
Economic or impact analysis of human-induced changes in marine ecosystems, e.g., climate change impacts on fisheries and marine ecosystems; marine debris impacts on fisheries and marine ecosystems; etc.
Benefits
The selected proposals will each be funded up to IDR 100,000,000. This amount may be used to cover fieldwork activities, analysis and data collection, travel costs related to any training or similar activities, and contracting services and fees for researchers (up to 25% of the total budget). Applicants are encouraged to find additional sources of financing to complement this grant.
Technical support will be given by members of the CSF Indonesia and FPIK-IPB team and other experts in environmental/natural resources/fisheries economics, and fisheries and marine sciences. Mentors are selected based on extensive field experience and a deep understanding of the current challenges in fisheries and marine conservation policy and management, and the sustainable blue economy in Indonesia.
Selection Process
Research proposals should focus on the issues of sustainable and inclusive blue economy implementation and development in Indonesia at the national and sub-national levels of analysis. It is also focused on using economics as the primary tool of analysis.
The selection process will prioritize proposals that demonstrate a strong understanding of the critical issue (s) to be addressed within the framework of blue economy implementation and development and technical knowledge of the economic approaches to be used.
The ability to provide additional research funding is also desired and has the potential to influence designing, decision-making, and management policies.
For more information, visit CSF Indonesia.