Deadline: 23-Feb-23
The Center for Effective Global Action (CEGA) invites African researchers to apply to the 2023-2024 CEGA Fellowship Request for Applications (RFA).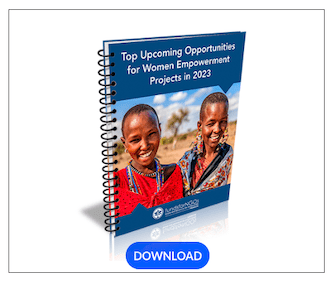 The CEGA Fellowship Program equips early-career African social scientists with the skills to carry out rigorous impact evaluations of economic development programs and become champions for evidence-informed policy. Selected researchers will audit courses, develop skills in impact evaluation, access a personalized mentorship program to develop their research ideas, and build their research networks. Successful fellows will be invited to join the Network of Impact Evaluation Researchers in Africa (NIERA).
They invite researchers from East and West Africa to apply for one of two opportunities:
A Resident fellowship during Fall 2023 or Spring 2024 in-person at the University of California, Berkeley or Northwestern University
A Non-Resident Fellowship, a virtual version of their flagship resident fellowship where fellows engage remotely for 12 weeks, at about 15-20 hours per week.
Eligibility Criteria
Applicants to the CEGA Fellowship Program must:
Be a national of an East African or Anglophone West African country (Ethiopia, Kenya, Rwanda, Tanzania, Burundi, South Sudan, Uganda, the Gambia, Sierra Leone, Liberia, Ghana, Nigeria, Benin, Burkina Faso, Cape Verde, Côte D'Ivoire, Gambia, Guinea, Guinea-Bissau, Liberia, Mali, Mauritania, Niger, Nigeria, Senegal, Sierra Leone, Togo, Somalia, and Cameroon);
Be fluent in English;
Have completed a Master's degree or a PhD within the last 8 years, or be enrolled in a PhD program in economics, statistics, epidemiology/public health, or another social science discipline;
Have a current affiliation with a research institution, university or other research organization in East or West Africa, preferably one that supports policy-relevant, quantitative social science research;
[Resident Only] Plan to return to a research institute in East or West Africa after the resident fellowship at UC Berkeley or Northwestern University. If currently enrolled in a PhD program outside the African continent, scholars may complete their PhD before their return.
For more information, visit CEGA.