Deadline: 10 January 2017
The National Science Foundation (NSF) is seeking applications for its Postdoctoral Fellowships Program from the recipients of doctoral degrees to carry out independent research and education. The research and education plans of each fellowship must address scientific questions within the scope of EAR disciplines.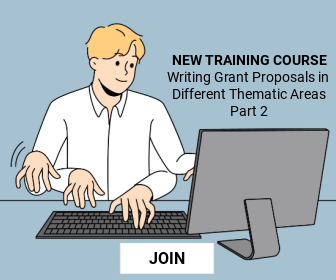 The program supports researchers for a period of up to two years with fellowships that can be taken to the institution of their choice (including facilities abroad). It is intended to recognize beginning investigators of significant potential, and provide them with research experience, mentorship, and training that will establish them in leadership positions in the Earth Sciences community.
Funding Information
Estimated Total Program Funding is $1,740,000
Award Floor is $87,000
Up to 24 full-time-equivalent months of support may be requested.
Fellowship tenures must begin within 12 months of proposal submission deadline, and start on the first of the month.
Eligibility Criteria
Unaffiliated Individuals: Scientists, engineers or educators in the U.S. who are U.S. citizens.
An individual is eligible to submit a proposal to the NSF EAR Postdoctoral Fellowship program if all the following criteria are met:
Be U.S. citizens (or nationals) or legally admitted permanent residents of the United States (i.e., have a "green card") at the time of application;
Either currently be a graduate student or, at the deadline date, have served in a position requiring the doctoral degree for no more than 18 full-time-equivalent months since earning the degree. If more than 18 months have elapsed between conferral of the doctoral degree and the deadline date, the candidate must include specific language in their Biographical Sketch (discussed below) affirming that they meet this eligibility requirement
Applicants are encouraged to expand the network of collaborators and implement the fellowship at an institution new to the applicant. However, applicants who choose to carry out the postdoctoral fellowship at the institution where they received their PhD or their current institution at the time of submission must:

Have been at this institution for at least 12 months at the time of submission;
Present a strong justification and clearly explain the benefits of this choice to their research and educational goals;
Have two scientific mentors, one at the hosting institution and a second mentor at a different institution who is a new collaborator with the applicant;

The research plan must be original and not have been a component of proposals previously submitted to the Division of Earth Sciences;
Not have submitted concurrently the same project to another NSF program.
How to Apply
Full proposals submitted via Grants.gov.
Eligible Country: United States
For more information, please visit grants.gov.