Deadline: 29-Jul-22
The Cochran Fellowship Program's Latin America and Caribbean Region is requesting the design and delivery of a training program for a cohort of up to seven Fellows from Costa Rica and seven Fellows from Guatemala, El Salvador, and Honduras for a total of 14 Fellows.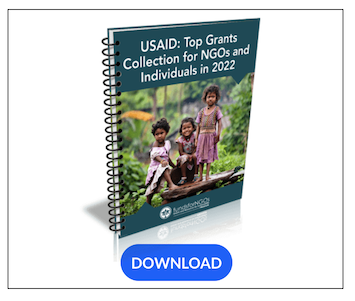 Objectives
The recipient will ensure that the Fellows increase their knowledge in the following areas:

Production and supply chain
Dry bean varieties
Quality specifications
Nutritional value of U.S. dry beans
Using dry beans as ingredients
Dry bean consumer products
Market and retail trends
New product development
Scope
The program should provide participants with a thorough understanding of the different varieties and uses of U.S. dry beans. In particular, USDA notes an opportunity to introduce dry bean products as ingredients in processed foods.
The program should provide the Fellows an overview of the U.S. dry bean industry showcasing the quality, nutritional value, and versatility of U.S. dry beans.
Topics should provide an overview of U.S. dry beans including variety and quality. The program should expose Fellows to the dry bean supply chain, farming practices and technology, storage, processing, grading, and inspection procedures. Additional topics should include U.S. dry bean market trends and practices, use of dry beans, and ingredients for processed products.
The training program should include visits to farms, processing facilities, and retailers as well as a meeting with the U.S. Dry Bean Export Council.
The objective of the program is to educate the Fellows on U.S. dry beans, their varieties, and their uses. The goal of the program is to increase the Fellows' capacity for understanding applications of agricultural research, extension, and teaching; and to increase trade linkages between Costa Rica, Guatemala, El Salvador, Honduras, and the United States.
Funding Information
Total Available Federal Funding: up to $140,000
Anticipated Number of Awards: 1
Cost Share/Match Requirement: None/Not Required
Projected Period of Performance Start: August 15, 2022
Projected Period of Performance End: December 31, 2023
Type of Assistance Instrument: Cost-Reimbursable Agreement
Eligibility Criteria
U.S. State Cooperative Institutions or other colleges and universities in the United States.
Public and State controlled institutions of higher education
Private institutions of higher education
For more information, visit https://www.grants.gov/web/grants/view-opportunity.html?oppId=341506