Deadline: 19-Jan-21
Applications are now open for the Darwin Fellowship that is intended to support fellows to draw on UK technical and scientific expertise in the fields of biodiversity and sustainable development to broaden their knowledge and experience.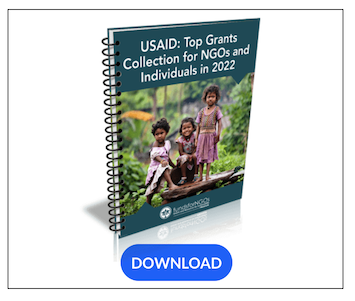 Darwin Fellows will typically be based in UK institutions for the majority of the Fellowship, but it will also consider Fellowships based in the Fellow's own country or other Darwin target countries (for example, on a regional project) where this is appropriate.
Funding Information
Eligible costs (depending on the nature of the Fellowship) include a monthly subsistence, Lead Organisation expenses, travel costs and fees for academic qualifications.
Timeframe
Fellowships will be provided for up to 14 months to cover a full academic year and time for an English language course or finalising analysis.
Fellowships should start on or after 1 July 2021 and finish on or before 30September 2022.
Outcomes
At the end of the Fellowship, the Fellow should be able to do at least one of the following:
be capable of giving training within their communities and organisations in the field of biodiversity conservation and/or sustainable use, and more generally provide a reliable source of good practice and information;
have the tools to solve practical country-specific problems related to the sustainable use and/or conservation of biodiversity and/or to make a greater contribution to policy development in the field of biodiversity;
be able to disseminate widely the information and knowledge gained during the Fellowship.
Eligibility Criteria
Applications for Fellowship funding should come from an organisation (the Lead Organisation) and not an individual. There should be a named individual within the Lead Organisation responsible for the application, called the Project Leader.
The host organisation where the individual will carry out the training or research must be in the UK.
The Lead Organisation:

must have expertise in natural resource management
can be either a public or private sector organisation
should provide experts from within the organisation with a proven track record and at the forefront of their discipline(s) to work closely with or supervise the Fellow. This expertise is typically expected to be a minimum of 10 years of relevant experience.
The Lead Organisation is responsible for the Darwin Fellow appropriate to their position as a member of the Darwin Initiative Fellowship Programme. The Lead Organisation is also responsible for supporting the administration of the Fellow's travel and entry to the UK as well as subsistence payments. Please ensure you consider the support required to secure an appropriate visa – there is no preagreed visa scheme for this award.

Eligibility for Individuals: Darwin Fellowships will support promising individuals who:

have a link with a recent or current Darwin Initiative project or
are currently involved directly in the implementation of the key biodiversity conventions and agreements;
are working in biodiversity or related fields or whose work may have an impact on biodiversity are from countries rich in biodiversity but poor in financial resources
have at least five years' relevant work experience, or a degree from a university/equivalent higher-education institution and at least two years' work experience in a relevant field
demonstrate the ability and willingness to train others and/or disseminate knowledge (including for policy development) and technology upon their return to their respective communities, organisations or work
provide evidence of support for their application from their government or organisation
have a good working knowledge of the English language (if they are to be based in the UK)
Note: Age will not be a consideration. Applications for Fellowships for mid-career as well as early-career applicants are encouraged.
For more information, visit https://www.gov.uk/guidance/darwin-initiative-darwin-fellowship-awards