Deadline: 8-Nov-20
The Teach for India is seeking applications for its Fellowship Program which is an opportunity for India's brightest and most promising individuals, from the nation's best universities and workplaces, to serve as full-time teachers to children from underserved communities in some of the nation's most under-resourced schools.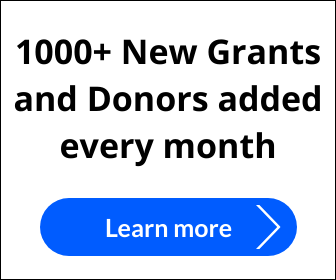 Through this experience of teaching in classrooms and working with key education stakeholders like students, principals, and parents, the Fellows get exposed to the grassroots realities of India's education system and begin to cultivate the knowledge, skills, and mindsets necessary to attain positions of leadership in education and identify their role in building a wider movement for educational equity in the country.
Teach For India Fellows commit two years, full-time, to providing their students with the opportunities that can put them on a different life path. The Fellowship journey is one of teaching and learning, of working for children while developing fellow's leadership. The Fellows are on a mission to end educational inequity for their children, and through this, they develop a long-term commitment to multiplying that impact as Alumni.
Each Fellow is assigned a classroom in one of Teach For India's placement cities and charged to teach academics, values, and mindsets and to give their students the access and exposure they need to reach their personal, long-term visions. The framework for leadership at Teach For India is called the Leadership Development Journey, and is centered around three commitments: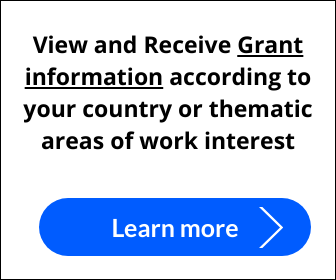 The Commitment to Personal Transformation: Exploring who fellows are, purpose, and striving to be a better person.
The Commitment to Collective Action: Building relationships and organizing partners to multiply and deepen the impact.
The Commitment to Educational Equity: Deepening understanding of educational equity and committing to attaining it.
Benefits
Teach For India Fellows will be paid a salary of Rs. 20,412 per month.
If required to relocate from their home city, Fellows will be given a housing allowance ranging from Rs. 5,300 to Rs. 10,000, depending on the city in which they will stay.
In addition, Fellows will receive an allowance for school supplies.
Eligibility Criteria
In order to be eligible to apply to the Fellowship program, the applicant must be an Indian Citizen or an Overseas Citizen of India, must have graduated with a minimum of a Bachelor's degree by June/July 2021, and this must be the applicants' first application to the 2021 cohort of the Teach For India Fellowship.
The Fellows are critical thinkers and problem solvers. They have grit, courage, and set high expectations for themselves and for others. They demonstrate interpersonal skills through their interactions with various stakeholders.
The Fellows are going to be leaders of the movement towards educational equity. Aside from passion and commitment to the vision of educational equity, the fellowship looks for leadership potential that can develop through the two-year Fellowship.
The fellowship is looking for diversity in their cohort, and their Fellows come from across the country, with varying levels of professional experience – college students, working youth, experienced professionals, and entrepreneurs.
Selection Process 
The Teach For India Fellowship is a highly selective and coveted program, with a selectivity rate between 6% and 8.5%. Through the 3-staged process, they select the highest potential candidates for the program.
STAGE I: The Application Form and Online Test
Your application will help them understand your experiences, your motivations to join Teach For India, and why you would be a strong fit for the Fellowship.
Your application includes a 1-hour online test, which focuses on your situational judgment and English language abilities. This must be completed within 72 hours (3 days) after you submit the application form. Your application will be considered complete only after you submit the test.
STAGE II: The Phone Interview
After they have reviewed your application form and online test results, they may have some additional questions for you.
If so, you will be invited to attend a 30-minute phone interview. They will ask follow-up questions to gather further information that will be helpful in their evaluation.
STAGE III: The Assessment Centre
If successful in your Application or Phone Interview, they will invite you to the Assessment Centre, which is the final stage of their selection process.
Here, you will teach a 5-minute lesson, take part in a group activity, and complete a short problem-solving activity. Once you clear these activities, you will be invited to an hour-long personal interview with one of Teach For India's community members.
For more information, visit https://www.teachforindia.org/